Lube can be used in a variety of unusual ways. Don't let it go to waste even if you've hit a dry spell (pun intended).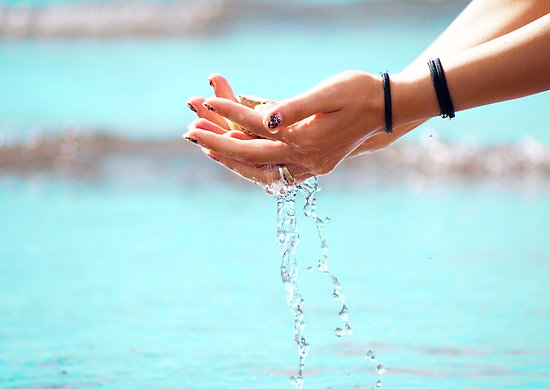 1. Get a ring off your finger. Ever put a ring on at the beginning of the day only to find that your slightly-swollen fingers won't let go of it by the time you get home? Editor Aly Walansky recommends adding a drop or two of personal lubricant to the base of the finger in question, some ring-swiveling, and boom! Freedom!
READ MORE: Warm Weather Hairstyles
2. Frizzy flyaways? The ingredients in lube are strikingly similar to a lot of the frizz-fighting products you normally find in the shampoo aisle. A couple drops rubbed between your palms and then over your mane will leave you silky smooth and frizzless all day.
3. The closest shave of your life. Try adding some lube to your legs for the closest shave of your life. It's also a miracle worker on the bikini area (insert clever puns here).
4. Untangle jewelry. Untangle those knotted chains you've had for years with a couple drops of lube and 2-3 minutes of time to untangle. Jennifer Martsolf of Wet Platinum came up with this genius tip.
5. Behind your heels. If you're breaking in new heels, remember to add some lube behind your heels to avoid blisters. Your feet will thank you endlessly.
6. Body moisturizer. Silicone formulas work well to hydrate skin for a few hours at a time, and nature's lube– coconut oil — is perfect for just about everywhere.
7. Make your own eyeliner. Glycerine-based formulas are perfect for makeup. Add a few drops to your fave broken eyeshadow, mix, and use as a wet liner. You will literally have sexy eyes.