When it comes to the art of seduction, Dita Von Teese knows no bounds. A year or so ago, I had the absolute pleasure of seeing Dita Von Teese walk a runway in a 3D printed dress. Let me tell you something, I have never been more attracted to a woman before in my life. There's something about the way the professional seductress carries herself that makes my sexual walls crumble.
 READ MORE: MIDTOWN BEAUTY SECRETS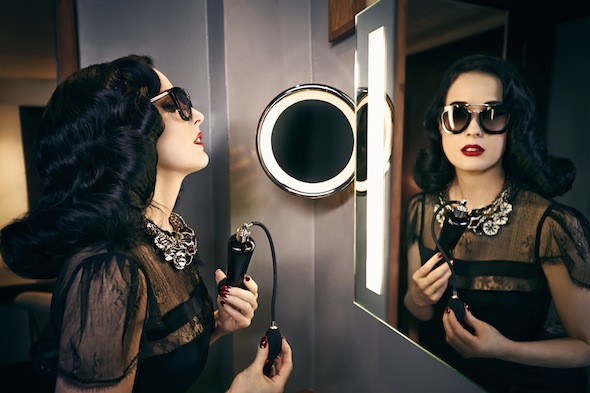 Dita for Elle Magazine [via]
Make sure it looks like you didn't try. For example, wear that lingerie everyday. Make sure he doesn't think you did it for him
Be sexually knowledgeable. Read as much as you can about sex.
Maintain that mystery. Don't let him know everything.
Make sure you exit that relationship with dignity.
Dita talked to the girls over at Into The Gloss all about the art of seduction. We picked out a few of her tips and shared them with you. Go forward in your future relationships and remember that you're in control.