Honey for Acne: 101
Breakouts are never fun. Treating breakouts with harsh products that dry out your skin (even when you're just trying to shrink nose pores)? Even worse. It's why many people use honey for acne to help curb pimples without harming the rest of your skin. Using honey for acne is pretty simple you just need to follow a few simple rules.
The first of which is to always use raw honey, and local honey if you can get it. The standard grocery store honey is super filtered and can have processing agents that may irritate your skin. If your grocery store has honey labeled "100% raw" then it should be okay, but don't buy the stuff in the bear. The second rule is to always tie back your hair. Honey hair mess? No thank you. Last is to have a clean wash cloth on hand to keep things clean because honey always gets drippy.
Before we get into the how, let's get into why you'd use honey for acne. The first major thing is that it is antibacterial. Acne is caused by the P Acnes bacteria, so killing it off is only going to do you good. Honey doesn't tend to do wonders for hormonal acne though, so PMS pimples may not react in the same way. Honey is also an anti inflammatory which can help sooth a panful break out. Lastly honey is a humectant which means it draws and stores moisture to keep your skin hydrated.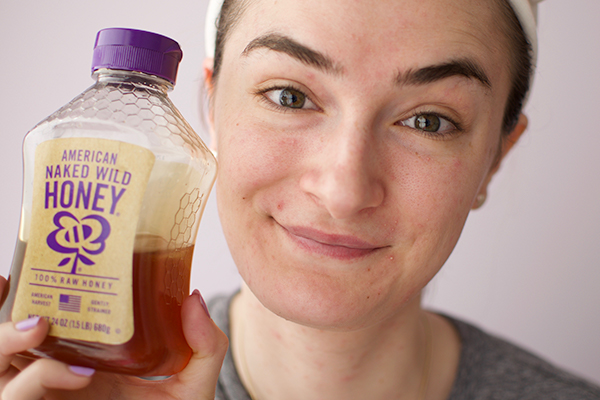 Raw Honey for acne Face Mask
For an overall breakout buster, try a honey face mask. We suggest for applying lots of honey to use a spoon to smooth the sticky stuff over your face. It makes clean up a zillion times easier, we promise.
Apply a thin layer of honey over your face and let it sit for at least ten minutes before washing off. The honey can kill off lingering bacteria while soothing your whole face.
Honey Acne Spot Treatment
If you don't want to whole hog it you can always use honey as a spot treatment on an active pimple. It also works wonders for soothing your skin if you've gotten a bit over eager doing at home extractions, or even if you're dealing with scalp acne and have some time and access to a shower and gentle shampoo. Simply dot a glob of honey on the effected area and let it hang out for as long as possible. Due to honey's drippy nature, we suggest applying the bulk of honey just above the pimple so it will stay in contact longer.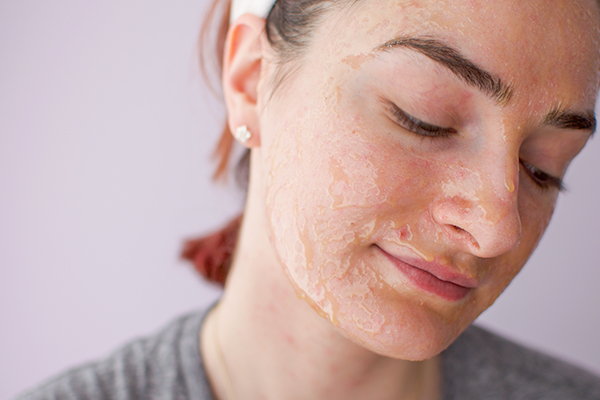 Honey Face Wash
Hear us out, washing your face with honey isn't all that crazy. And hey, a five buck honey bear is probably cheaper than your fancy face wash! Washing your face with honey is great for those with acne prone, sensitive skin, or those with dry skin.
Honey is no great shakes at removing makeup, so use it instead to cleanse your makeup-free skin. Massage honey into your skin starting from your hairline, working your way down. The longer you massage the better! When you're done massaging in the honey simply rinse off with warm water.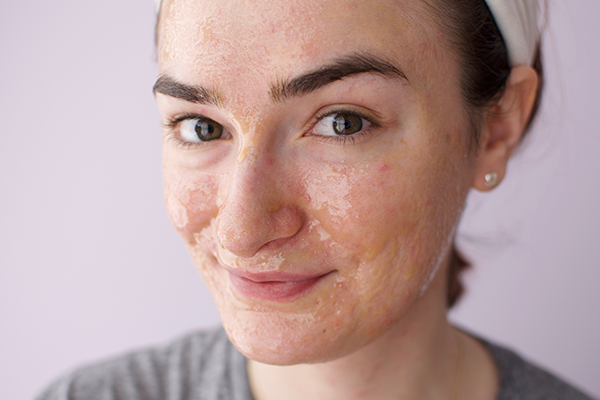 No matter how you use honey for acne, you'll be left with soothed, soft skin.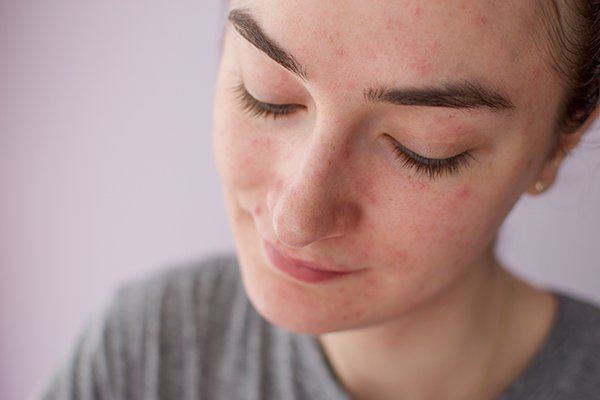 Love this article? For more beauty, style, travel, and trending topics check out The Luxury Spot on Facebook. Like us and we'll love you back!