In the criminal justice system, there is only one way to show love: SVU Valentine's Day cards. LAW AND ORDER SVU FANS HOLD ON TO YOUR HOLSTERS.
Holy sh*t these are the greatest things I've seen since I caught a small glimpse of my OB-GYN throwing my placenta into a medical waste bin. And, in all honesty, I just hope one of my friends wants to exchange these with me, because I know my foreigner-fiance will never be able to appreciate these to their fullest (in fact, I think he's totally unaware of the American criminal justice system as a whole).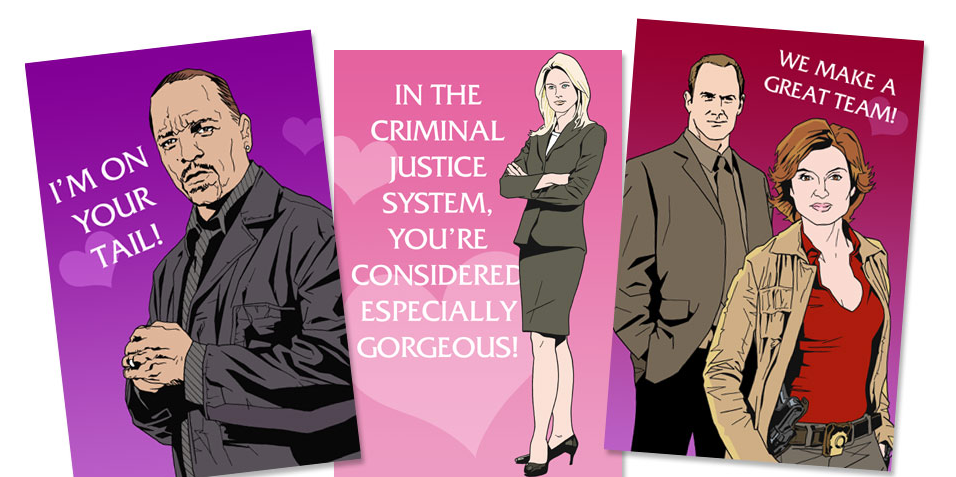 Some more favorites, if you're interested (but why wouldn't you be?):
Available here.