For a limited time, you can rent a recreation of Van Gogh's bedroom on Airbnb.
I am all about both an interactive art experience, and sleeping in random places, so this whole thing is right up my alley.
The Art Institute of Chicago is launching a three-dimensional art experience with a life-size replica of Van Gogh's famous painting, The Bedroom. The room contains all the original details of the painting including furniture, and even a painted visage. It is currently available for rent on Airbnb, located in Chicago's River North neighborhood, and is an intellectual step above the varied other crazy Airbnb listings we've found, like this opportunity to sleep in the Paris Catacombs, and this Atlanta tree house rental.
READ MORE: Starbucks Cups or Works of Art?
The installation centers around an exhibition at the museum of 'Van Gogh's Bedrooms', three domestic paintings he created from 1888-1889. The complete show includes 36 works of art, and is running through May 10th, 2016. So whether you just like art, or you literally want to sleep inside it, this exhibition is probably worth a cursory glance or two.
Sure, it's super creepy, but at only $10 a night it's way cheaper than the Holiday Inn and way more culturally stimulating. And they say Americans aren't cultured. Sheesh.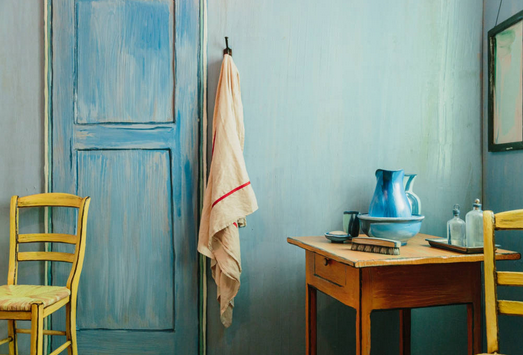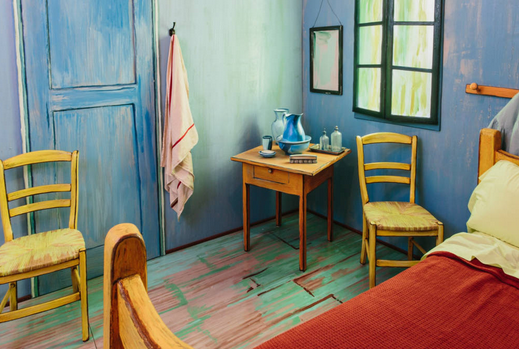 [
via
]