Do you think it's okay to ban baby bottles from a casual fare vegan restaurant?
We are not talking about Michelin starred dining here- we're talking about a cash and carry type vegan restaurant called El Vergel in Tarragona, Spain.
They're a vegan restaurant, understandably banning all animal products and byproducts like cheese, butter, meat, and eggs — but they recently went a step beyond and banned bottle fed infants from the establishment? Why? Because infant formula is often produced with byproducts of bovine milk, and that's simply not acceptable in this vegan eatery.
There's a clear-as-day sign outside El Vergel that reads, "We don't like bottle feeds based on cows' milk. Please don't use them in the restaurant."
READ MORE: This Vegan Halva Spread is Life Changing
It may sound reasonable enough, but many local (and not so local) parents are arguing that a baby's right to food stretches beyond dietary choices like veganism, and there are simply too many extenuating circumstances where a child might require formula.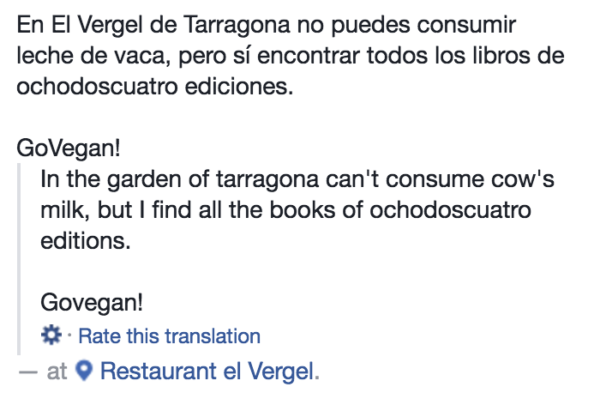 One parent took to facebook to ask "What about adopted children? They don't have a right to be with their parents while they eat? An adoptive mom won't produce her own milk. Or a gay parent. Do you ban gays as well?"
What do you think? Is the ban justified? Weigh in below.
Love this article? For more beauty, style, travel, and trending topics check out The Luxury Spot on Facebook. Like us and we'll love you back!