It's not often that there is a workout that I can get behind. Soulcycle? No thanks. Yoga? Maybe if I was on some sort of retreat. I have this thing about sweating in front of strangers that really freaks me out. However, there's a new workout trend taking people by storm and it's called Vixen.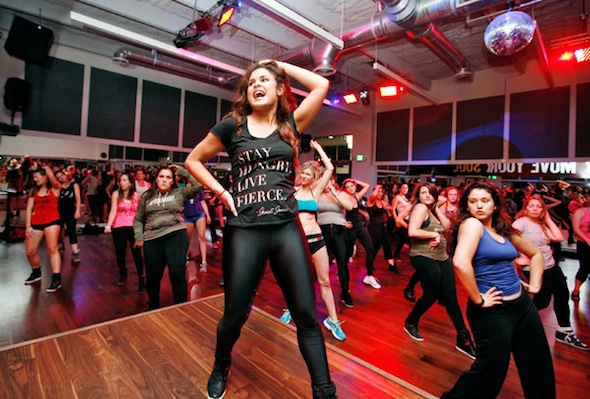 By definition, a vixen is a female fox. I'm pretty sure that's exactly what this group of girls was going for when they put together this workout. What started in Miami, Florida and brought itself to New York City has garnered quite a bit of media attention. For example, The New York Times titled their piece on the new workout "Twerking Their Way to a Sweaty Workout Nirvana," and these girls are absolutely twerking.
What does the Vixen workout entail? It's an intense cardio workout inspired by Miami nightlife and some of our favorite music stars. It's not like any dance class either. You'll enter into an amazing club atmosphere where you're encouraged to dress up and put on a face. According to their Vixen etiquette, "we want you to look in that mirror and confidently scream out 'Damn, I look good!'" Which says a lot more about the atmosphere here than the atmosphere at other cult like workouts.
READ MORE: WORKOUT NOW, BIKINI LATER
You can find out about all their classes here, and it's pretty cheap! Unfortunately, I won't be able to join you as it's only open to women. If you want to get a better idea of what's in-store for you, they fully encourage their "Vixen Army" to take pictures and share them on Instagram using "#VixenArmy," so what are you waiting for? Shake that ass to a better body.