If you're human, there's a good chance you want to save on makeup, skincare, and all the other ultra-necessary beauty routine items.
The American cosmetics business is valued at over $56 billion annually, and if you break down that fat wad of cash over each teenage or older female in America, that means each and every woman is spending $560 a year on lipstick, night cream, body wash, and all the other jazzy stuff we love to keep on our vanities. Now here's where it gets really interesting. Not every woman wears makeup, and it's easy to see that there's a huge portion of the population that doesn't use much at all or invest in new products regularly, so that means the ones who do shop at Sephora, Ulta, and the glorious little beauty boutiques around the country are actually dropping way more cash each year. Oh, and this 56 billion number doesn't include Botox, Restylane, or any of the other injectables that are often considered just a step up from makeup by many woman. So what's a girl with a normal income, a desire to feel ultra pretty, and a love of products to do? Get creative. That's exactly why we rounded top experts to help you hack your routine to save on makeup, skincare, hair, and other beauty-related expenses.
Switch your BOTOX out to Xeomin
Little known fact — Xeomin is made from the very same neurotoxin that BOTOX is, but since it's not the giant brand name, doctors can buy it less expensively and pass the saving onto you. It works the same way, nobody will ever be able to tell the difference between the way your Xeomin-injected 11's lines look versus BOTOX ones, and you don't run the risk of some back alley cheapie place injecting you poorly with watered down BOTOX (and if you're wondering, yes, the cheap places really dilute theirs with water rendering your good deal an expensive hot mess). Generally speaking, it pays to see a respected doctor and opt for Xeomin to save some cash. It's pronounced zee-oh-min, so make sure you say it that way when you call to make an appointment.
"Xeomin is very effective and many people like it," explains Dr. Jaliman, a top NYC dermatologist. "Some people like a brand name product like Botox, but if they don't mind, it's similar and can be cheaper. The wholesale price is less. I find it exactly the same."
Fascinating stuff, isn't it?
Come for the cheap pajamas, stay for the beauty products
I'm going to let you in on a little secret. TJ Maxx has a killer beauty section that'll make you so happy you'll feel pee running down your leg. Thankfully they also sell towels, new underwear, and outfits galore. But seriously, if you're thinking they sell the 'good' stuff just in weird locations or that the makeup is super old, you are completely, 100% mistaken. Not only do they have a full beauty counter available online now, but they have everything from super discounted Laura Geller to Mason Pearson brushes (this is not a drill), and OMG SUPER CHEAP NARS LIPSTICKS. Have a field day with all you will save on makeup here, and you can say thank you by passing this link around, mmmkay?
Dry shampoo stretches the life of your blowouts, but even that doesn't need to cost a fortune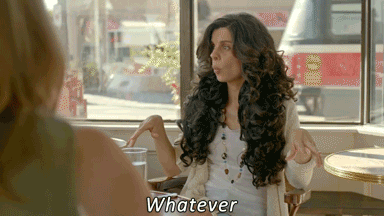 It's common knowledge that dry shampoo does a great job giving an extra day or two of blowout life, but have you noticed that some dry shampoos cost the equivalent of an actual arm and leg now? Like, what's even the point if each spritz costs $9? Lifestyles editor Aly Walansky knows a thing or two about the best dry shampoos, having made a career of getting blowouts and testing every hair product known to humankind. "I use Pssst dry shampoo because it's super cheap and works even better than the expensive stuff." Seriously, this can is about $5 on Amazon.
UV-free gel topcoats will change your life, especially if you type all day
Just because your fave shade of Essie doesn't come in a gel formula doesn't mean you need to be held to a life of chips, cracks, and sad manicures. In fact, just about everyone in the nail-know tops regular polish with clear gel topcoats. If you're not in the beauty biz per se, that means you probably don't have time or energy to whip out a UV lamp and get technical, and that's okay, because Sally Hansen has the best, easiest bottle of UV-free gel top coat ever. You simply use it as a top coat like you would any normal polish, and boom — you're chip free for AT LEAST a week. In fact, don't be shy about bringing it to your regular hole-in-the-wall cheap manicure place. It's better than their blah topcoat (shiny for a minute and then chips galore, am I right?) and will make you endlessly happy for an entire work week of typing and putzing around with the Keurig that usually ruins your nail art. The Sally Hansen Miracle Gel line sells just about everywhere (amen!), but we found it the cheapest (under $8!) at Walmart, and yeah, if you're wondering it layers fabulously well over CHANEL polish.
Don't spend all your dollars on blows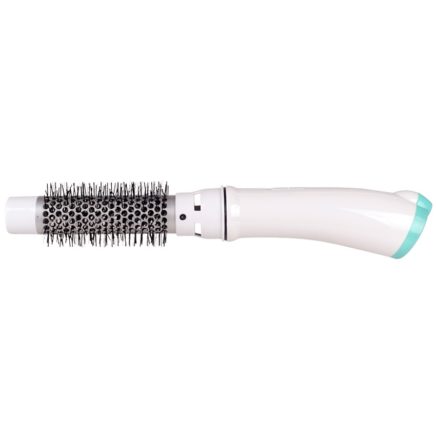 Sure, blowouts are great, but depending on where you live they typically cost anywhere from $40-70 a piece plus tips for the stylist and hair washer (yeah, he/she needs a few bucks, too). On an annual basis, you're looking at $3,000 or more before you even work in color, cuts, etc. In the event you're living on Earth and not able to make sense of that budget, no worries — those magical blow wands from the 90s are BACK and they're actually good now. Cricket makes one called the Head Doctor Hot Brush that features a ceramic barrel and a high setting that actually blows with the same force as a good quality blow dryer. If you're working with naturally straight or wavy hair that isn't CRAZY thick, you'll be able to achieve a salon-level blowout in under 15 minutes from damp hair, and a pretty damn good refresher from dry hair in under 8 minutes. If you're super curly, thick, or coarse it may still qualify as a giant project, but if you're in the don't-get-charged-extra-at-salons zone, you should be able to cut down on weekly blows significantly with this little pro tool. Imagine saving a few grand a year? AMEN.
Stop, for the love of your 401k, buying expensive hand soap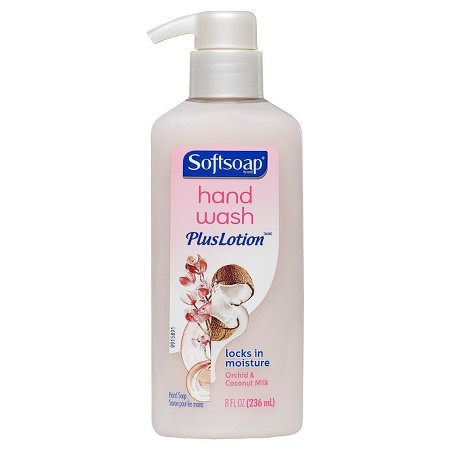 Hand soap is used so frequently and in such great quantities (if you're into hygiene, anyway) that spending more doesn't really make sense unless you're under the impression you're being super trendy or loading up on additional moisture. Let's use this popular Jo Malone soap for example. It's pink, cute, and for some reason that is completely beyond the realm of human reason, it retails for $40. Each pump of soap is equal to a bite of steak at a decent, tablecloth-using restaurant. Does that make any sense to you? It shouldn't, which is exactly why getting your own adorable little soap pump and filling it with a hydrating, inexpensive choice like Softsoap makes about 10,000x more sense. In fact, if you're already smart enough to do this, please, let's meet and high five. If you're not using affordable soap it's sending a loud and clear "I don't wash my hands that often" message to the world, and is that really how you want the world to see you? This Softsoap pump smells like a dream, is mildly pinkish to satisfy all your fancy femme vanity desires, infused with lotion, orchid, and coconut… and is under $2.
Not everyone needs Retin-A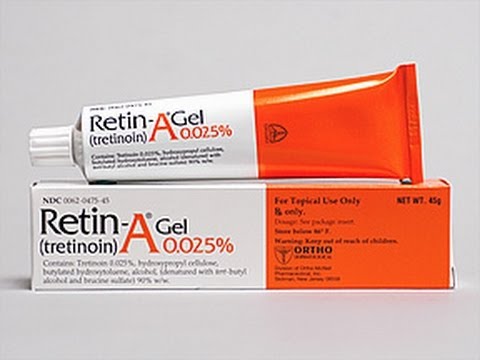 Okay, there are a lot of doctors out there who will agree with us, and a lot who will be like STOP IT, YOU ARE RUINING OUR BIZ, but that's okay. Truth > BS, right? Retin-A, although it is a wonder drug for those looking for the fountain of skin youth, isn't right for everyone. Some people just don't hold up well to the way it very intensely sloughs off skin and potentially irritates, and some people don't have insurance coverage for it. No coverage could mean spending as much as $300/month for this vitamin A magic potion, and that's basically a small Honda payment. Frankly, we'd rather have radiant skin than a car anyway (confidence will take you everywhere you need to go), but spending that without insurance coverage just doesn't make sense when lots of wonderful retinol products are now available OTC, and in strengths not too far off the Rx stuff. Skinbetter Science makes a great AlphaRet night cream that rivals the more serious stuff and costs a fraction of the prescription-only stuff.
You don't need to spend $25 on an in-shower self tanner
If you're a fan of Allure, you know that St. Tropez's in shower self tanner has been a hit amongst the pale people of the world. That's cool — it's a great product, but guess what? Virtually the same exact thing exists in the drugstore and OMG it's the easiest self tanner to use EVER. If you haven't heard of Jergens Natural Glow Wet Skin Moisturizer, now you have. Like, you can be near totally asleep in the shower at 5:45 AM before heading to work, slather this stuff on, and not screw it up. It's amazing in every possible way, but especially in the way that it builds up very slowly and gradually so you can't ruin it. Will you look like a caramel goddess after one shower? No, but you also won't look orange. If you start using it on Monday every day leading up to a big beach weekend, you'll be in great, glowy shape. You'll also save on makeup when you don't need tons of body bronzer.
Let's also talk about body washes, shall we?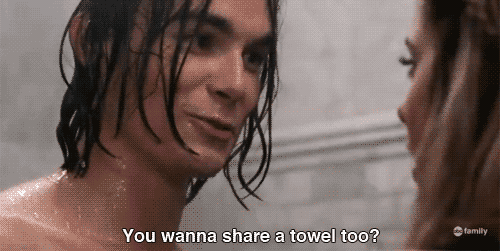 Nobody is judging you for even one second when it comes to liking the expensive stuff. It's good. It's worth it, but paying off your student debt is more worth it, because damn it, we want you to own a home and go on vacations and such. If you're not in the market for a $35 bottle of liquid dreams, fear not, Dove Dry Oil Moisture Body Wash will change your shower routine for the better because you'll get out clean and softer than a new baby's bottom. Also, it smells way more expensive than it actually is. Honestly, not buying Dove body wash is probably considered a life mistake. They're all delish.
Top beauty editors all seem to agree, too, because Annie Tomlin can't stop gushing over this stuff. "Everyone who knows me is tired of hearing me sing the praises of that Dove Dry Oil body wash, but it is JUST SO GOOD." +1, seriously.
Save on makeup by swapping the basics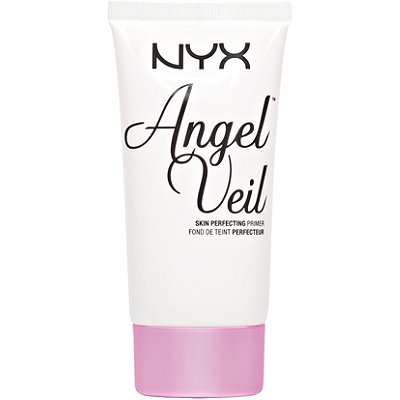 Primer, for example, isn't usually color or shade specific, and that makes it a great candidate for swapping. Hourglass Mineral Veil Primer is GREAT, but honestly, it's $54 a bottle and is a daily makeup essential so you'll likely use a few bottles a year. If $250 a year in primer isn't your idea of a good time, no worries, Naowshaba Ferdous, a young makeup artist found the perfect dupe and it's under $16 per ounce. NYX Angel Veil Primer goes on smooth, sets the perfect stage, and helps everything from foundation to contour sit perfectly on top for hours, and hours, and then a few more hours.
Have more money saving beauty routine hacks you think we should add? Leave them in the comments section below and we'll work 'em into a future story!
Love this article? For more beauty, style, travel, and trending topics check out The Luxury Spot on Facebook. Like us and we'll love you back!