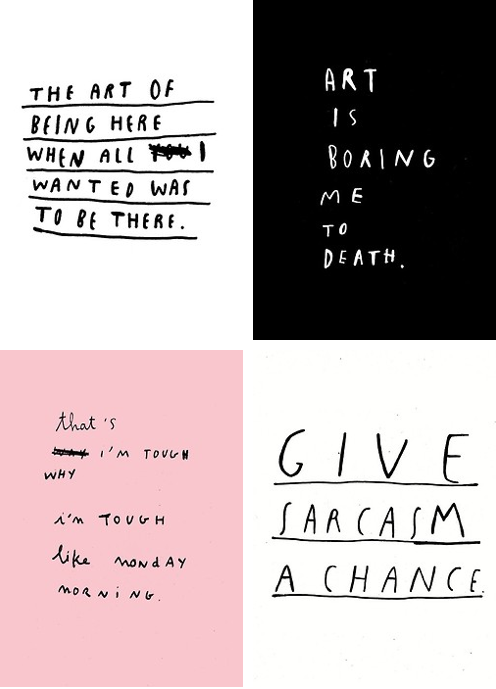 I love this girl. What a cynic. A woman after my own heart.
"Wasted Rita" is a graphic designer and illustrator conceived in New Jersey, working and living in Porto, Portugal. She was born a natural agent provocateur, sarcastic as needed and a full-time thinker who must write about life, human behaviors and play with words to keep breathing.
I came across her not-so-loving love letters on Tumblr, but you can check out more of her work here.