Here's how to wear dark red eyeshadow, Instagram's latest beauty craze.
Stepping out of your neutral makeup comfort zone is a tricky thing. Shades like greens and blues can be exceptionally hard to master, but a surprisingly easy color to mix in is dark red eyeshadow. Depending on the tone (berry shades tend to be cooler, a red-orange is warmer) it can work for every skin tone.
You don't need to go the gothic route to incorporate dark red eyeshadow if that isn't your thing. This easy look only takes a couple of shades and works for lots of different styles.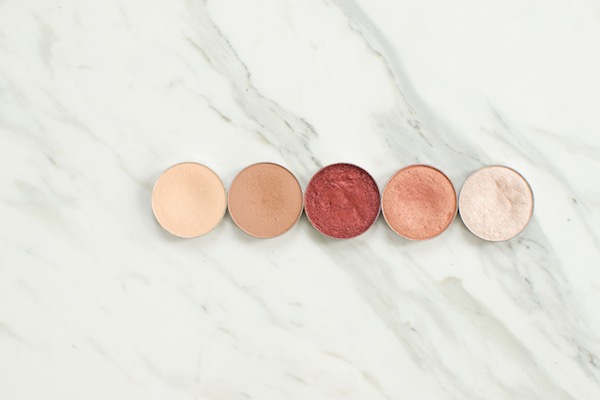 The colors you will need for this look are:
Two transition shades, one in shade close to your skin tone, and a shade slightly darker than your skin
Your preferred dark red eyeshadow
A lighter lid shade in a similar tone, think pinks, oranges, copper
A highlight lighter than your skin tone
All the shadows we used are from Makeup Geek in an autumnal berry red theme. But, if you're looking for a true primary red we suggest heading to Make Up For Ever (we suggest Morello Cherry or Poppy) or MAC (Red Brick is beautiful) for true, pigmented reds.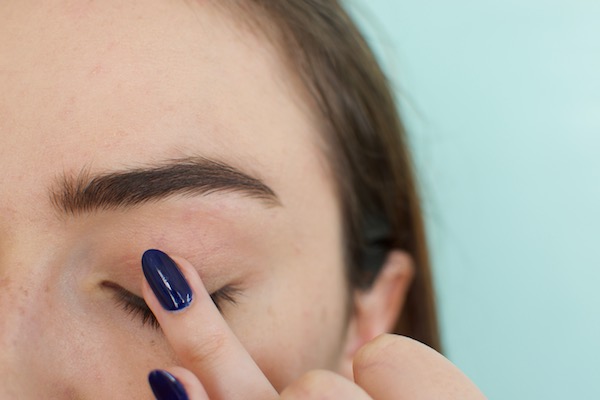 Start off, as always, with an eyeshadow primer. This is especially important when you are working with bold shades like dark red eyeshadow. A primer will help the shadow adhere to your lid and will keep the pigment nice and bold.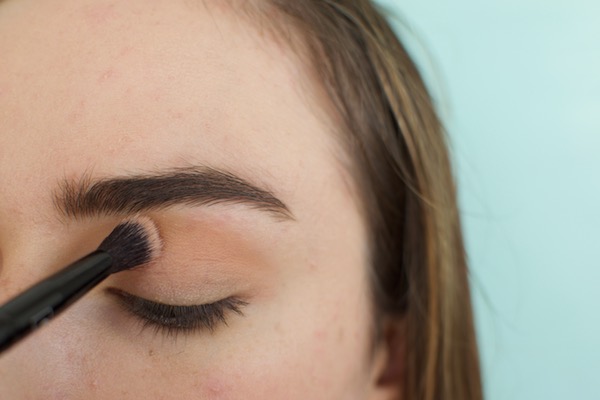 First shadowy step is working in transition shades to the crease. Starting with the lighter transition color and a big fluffy eyeshadow brush, sweep back and forth through your crease. When you have enough pigment down to actually see the skin-like shade, then move onto the darker transition shade. The darker color goes right over top but focused more in the crease to add depth.
Use that same darker transition shade under your lower lash line to help connect the look later.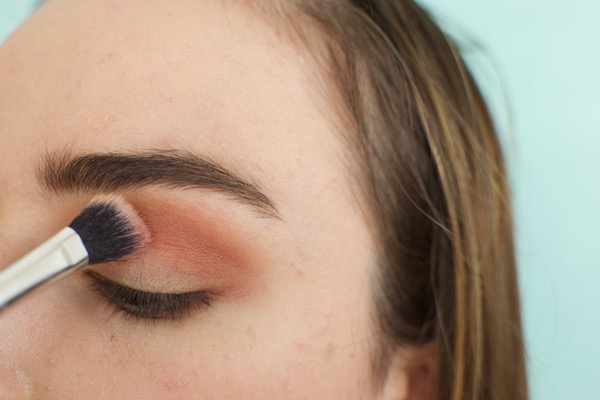 Now you can finally bust out that dark red eyeshadow. First, start by placing the shadow directly into the crease. You want this, the darkest shade to take up the least amount of crease space so it can blend into those transition shades. An easy way to blend as you go is by applying the red eyeshadow to just the tip of a fluffy, angled brush. The rest of the bristles will help you blend!
READ MORE: Try these makeup tricks for eye bags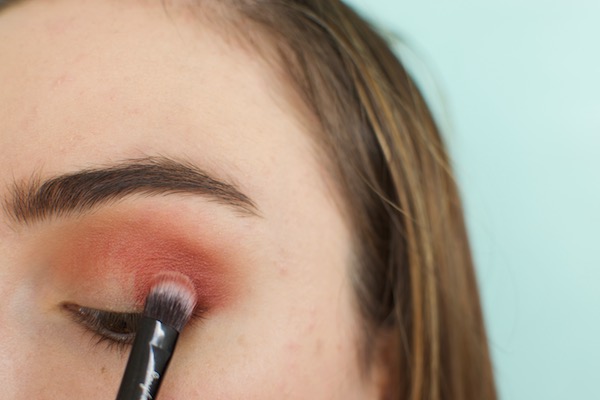 Once you have the crease to your liking, take a firm packing brush and apply your dark red shadow to the outer third of the eye. Also, make sure to blend down into your lower lash line to connect the outer corner.
Using your lighter lid shade, fill in the rest of your eyelid. This shade can totally change the look. Go for a burnt orange for a warm red vibe, a cool toned pink for an icier, romantic look, or try a rose gold to keep things on the subtle side. Take this shade under your lower lash line too, and connect with the dark red eyeshadow.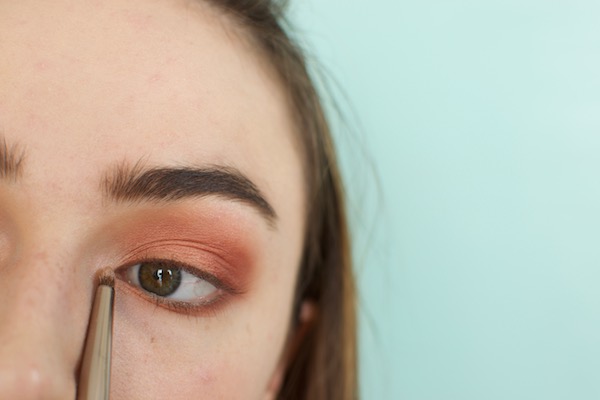 The last shadow is the highlight shade. Apply to your inner corner and under your brow to lighten things up.
The final step for shadow is to take a large fluffy brush and make sure your blending is on point. Lightly go over the look to ensure a pretty gradient. You can blend the shadow under your lower lash line as well.
Finish off this look with a black winged liner and lots of mascara. You should know that all you need for perfect cat eye eyeliner is a penny.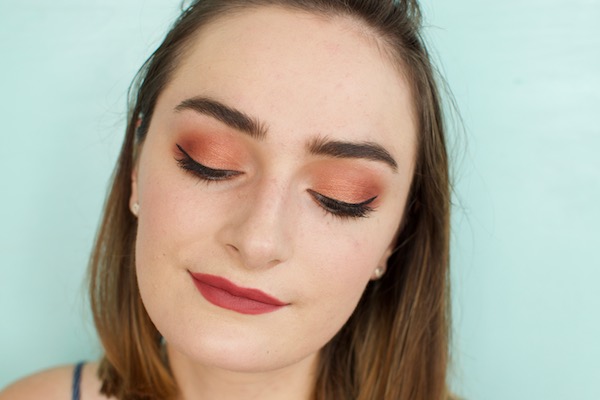 False eyelashes are also welcome for a more dramatic effect.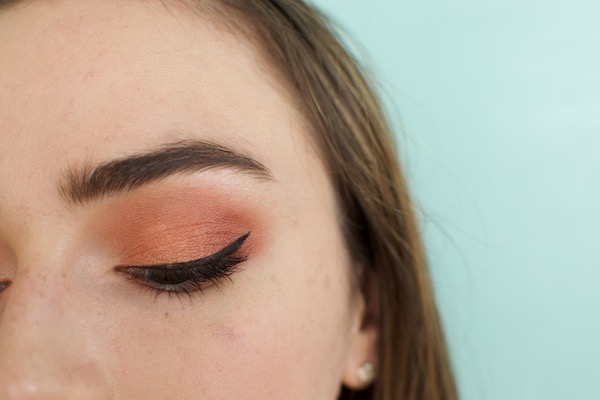 Love this article? For more beauty, style, travel, and trending topics check out The Luxury Spot on Facebook. Like us and we'll love you back!