What to do in New Orleans today so you're not bored.
There is so much more to New Orleans than drinking on Bourbon Street and Mardi Gras parades. If you're visiting and wondering what to do in New Orleans today, you can be sure to find something you'll like on this list. New Orleans truly has something for everybody!
Here are our top 12 things to do today in New Orleans:
1. Get a new orleans coffee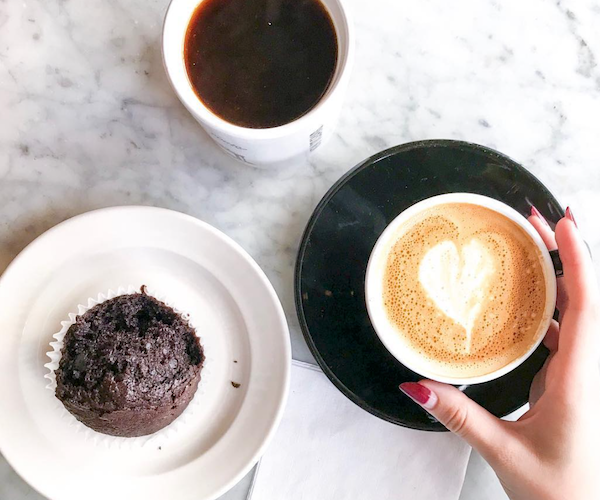 Get ready to pair the best creole desserts in the city! New Orleans and coffee culture may not be the first combination that comes to mind. There are coffee shops everywhere you turn. I suggest skipping the bigger names (PJ's CC's and Starbucks) for smaller businesses. My favorite coffee haunts are Mojo Coffee House, French Truck Coffee, and Ignatius Rue De La Course Coffee Shop on Magazine Street. Make sure to order a coffee with chicory or a NOLA Iced coffee at French Truck.
2. Find A Happy Hour Outside The Quarter
Thirsty for a classic New Orleans cocktail? Many (if not most) restaurants and bars in New Orleans have happy hour deals most days of the week and for several hours at a time. My favorites are Wayfare (half off drinks and apps!), Bacchanal Wine, Arana Taqueria, and Dat Dog. For a more upscale experience try The Columns, or the Carousel Bar (which is an experience in and of itself).
3. Jog Through Audubon Park
The path around Audubon Park is nearly two miles long shaded by Spanish moss covered oak trees. It's seriously stunning and not a bad way to work off those happy hour calories. Sneak a peek at golfers and enjoy a bit of New Orleans humidity.
4. Browse Small Shops on Magazine Street
New Orleans is chock full of small businesses. You can find just about anything you're looking for between the small shops on Magazine or in The Quarter. Need a vampire shop? We've got that. Looking for delicate home furnishings and a wall of Diptyque candles? Try Pied Nu.
5. Get the world's best king cake
If you have a car head out to New Orleans East and get a Dong Phuong King Cake. This is a cultural staple during the Mardi Gras/Carnival season and Dong Phuong makes the best in town. They just won a James Beard award! It really doesn't get much better.
6. Tour The World War II Museum
The National WWII Museum is New Orleans number one attraction and one of the best WWII museums in the world. Visit the exhibits and be sure to catch the Beyond All Boundaries film, narrated by Tom Hanks.
7. Cruise on the Steamboat Natchez
That giant boat in the Mississippi, docked in the French Quarter? Yeah you can ride that. The Steamboat Natchez does tours as well as dinner cruises with live jazz.
8. Go on a haunted tour
There are many a guided tour you can take in New Orleans, but a haunted tour is your best bet. There are plenty of above ground cemeteries to visit and haunted houses to peek into. If you're into haunted spots you'll probably like this one in Florida, too.
9. Visit The Mardi Gras Museums
Coming to New Orleans not during Mardi Gras? Don't miss out on New Orleans most famous cultural event by visiting one of the several Mardi Gras museums. The Backstreet Museum showcases Mardi Gras Indians costumes, Baby Dolls, Jazz Funerals and more New Orleans culture. The House of Dance and Feathers features the long history and hard work crafting costumes by the Mardi Gras Indians. The New Orleans Mardi Gras Museum (known as Mardi Gras World) where you can see tons of floats, costumes, and watch artists at work.
10. Buy a painting from a local artist
Surrounding the St. Louis Cathedral is a line of local artists selling their gorgeous works. Instead of buying a postcard from a hokey gift shop, support a small maker and get a unique work of art. While you're there you can tour the St. Louis Cathedral (the oldest running Catholic Cathedral in the United States) and Jackson Square.
11. Listen to jazz at Preservation Hall
You really shouldn't come to New Orleans without getting a little bit of jazz. Preservation Hall (as the name may suggest) focuses on preserving New Orleans Jazz. They have multiple shows nightly so there's no excuse for skipping out on this musical experience.
12. Get Off Bourbon and Try Frenchman Street
Tourists flock to Bourbon street to get hammered, NOLA-style. But, did you know you can get a Hand Grenade (or Big Ass Beer, or other extra large beverages) elsewhere? Frenchman Street is sometimes referred to as the local's Bourbon Street. It's got plenty of bars with far fewer drunken tourists. It really is one of the best things to do in New Orleans, year round.
Love this article? For more beauty, style, travel, and trending topics check out The Luxury Spot on Facebook. Like us and we'll love you back!