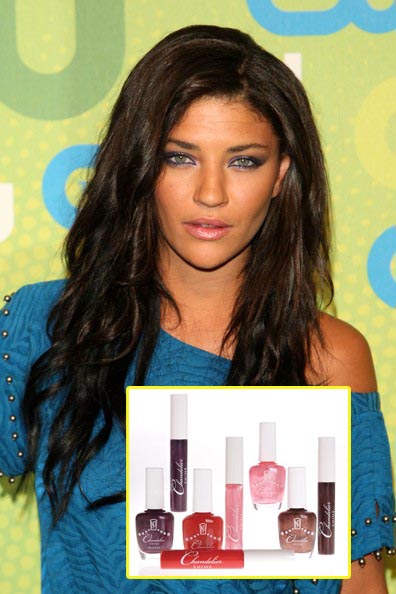 Chandelier Shine Lip Glosses add brilliant texture and glide smoothly (never sticky) for that camera ready pout. With the added benefit of marine collagen, Chandelier Shine Lip Gloss delivers lip repairing properties, keeping lips moist and full, while contouring for a sweet supple look. The nail polishes provide long lasting shine and amazing chip free technology. The UV protectors prevent yellowing and nail hardening.
WIN IT [For Official Entry – Contest Ends 12/31/10]: Celebs like Jessica Szhor, Sarah Michelle Gellar and AnnaLynne McCord all stay fresh with the Chandelier Kit from Napoleon Perdis worth $15- and you be one of 10 to win!
Comment in the box below: Napoloeon Perdis describes his colors with names like 'Empress', 'Santorini Sunset', 'Voodoo', 'Ritzy', 'High Society' and 'Milan' — Which of these would you use to describe your New Years Eve plans?
Extra points if you shout your answer to us on Twitter @LuxurySpot and Facebook.com/TheLuxurySpot