Wednesday evening, once again, we celebrated the teachings of Vinyasa Yoga with celeb instructor Dia Hollenbeck-Minkow.  We struck a warrior pose at Sankalpah Yoga– one of Midtown NYC's most coveted & down home studios.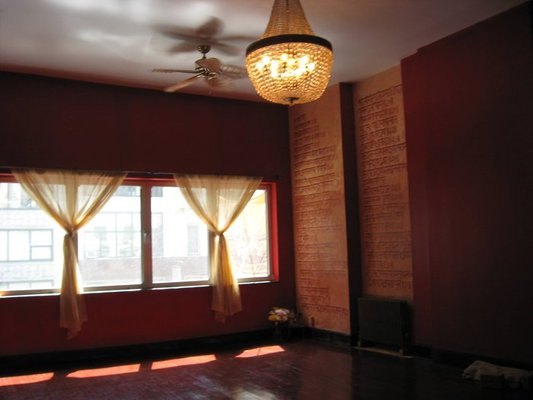 Afterward, our classmates were treated to their own supply of one of TheLuxurySpot.com 's fav products!  Shobha® Ingrown Hair Relief Lotion. This stuff may be compact, but don't be fooled… it packs a serious punch to ingrown hairs — it will be keeping our yoga-goers bump free this holiday season.  Infused with glycolic acid to exfoliate, tea tree oil to protect the skin and chamomile to soothe (we all need a little soothing treatment after a wax, right?) this stuff hits hard with moisturizing components to keep skin supple and ingrown free.
20 lucky winners will get a chance to try this stuff out for themselves!
FOR OFFICIAL ENTRY:
Follow Shobha on Twitter
Follow TheLuxurySpot.com on Twitter
Comment below with your twitter handle!  (extra points if your RT @myshobha contest on @theluxuryspot )
You'll be all up to date, all the time, with the latest in beauty, fashion & Shobha news & deals.
And make sure to enter your email address below!