Working out now leads to bikini wearing later, #amiright?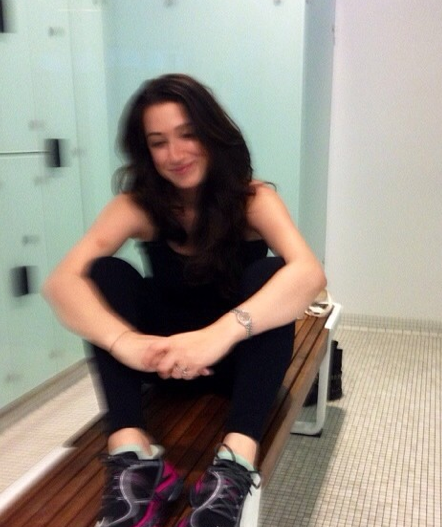 Run now, lounge at the pool later… at least that's my mentality. Since we're about to nose-dive straight into Spring showers and flowers and polka dot prints, this is the best time to gear up for the firm, toned look we all covet come Summer. Here's what I'm loving for the gym:
READ MORE: Health Benefits of Sushi
1. Pink and black running shoes. These Brooks Running sneakers are super light (seriously, I have a ton of "other" sneakers that weigh at least 2-3 times as much as these), cute in style, and easy as anything to slip in/out of. Wear them for anything cardio, and treat feet to the cushiony support. Available here.
READ MORE: Why You Shouldn't Eat Shellfish
2. A cleansing conditioner. Ahhh, the age old dilemma– is working out even worth it if it means shampooing every day? Well, it is if you use a cleansing conditioner like the new one Ojon is putting out. Instead of stripping hair of it's natural moisture, this pumps moisture back into each strand and fights frizz. It's a curly girl's dream, too. Stay tuned because it won't even officially hit shelves till April (and you'll be able to find it in Origins stores).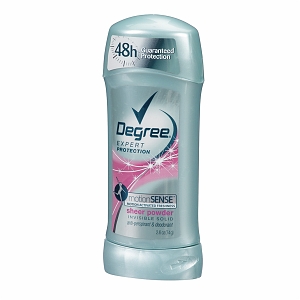 3. Smell good, OK? Pack a deodorant that'll do double-duty for your beauty. Degree MotionSense is an invisible solid that fights sweat and stink for up to 48 hours. That means you can hit the gym, wash up, and apply this for a flawless sense of fresh. You won't have to worry about that pesky still-sweating-45-minutes-after-leaving-the-gym issue. Available at drugstores everywhere.
4. Refresh the right way. Instead of filling up on a calorie-laden smoothie that will basically negate the 4 mile run that just happened, think about the most perfect popsicle ever: Edy's Outshine bars come in an apple and greens flavor that basically combines your love of sweet ice pops with green juice. So, they're everything and then some (and only 60 calories per bar). Check out more info here.