A floating bar is the ultimate place to have a cocktail.
I like drinking, I like oceans, and I like drinking, so it should come as no surprise to anyone that I love a good floating bar. A floating bar, by definition, is a place where you can get good and drunk in the middle of a body of water, and then possibly go skinny dipping or drown, depending on how much you have had to drink. Floating bars are popping up all over the place, so here is a roundup of five awesome ones, should the mood strike you to grab a strong drink in the open water.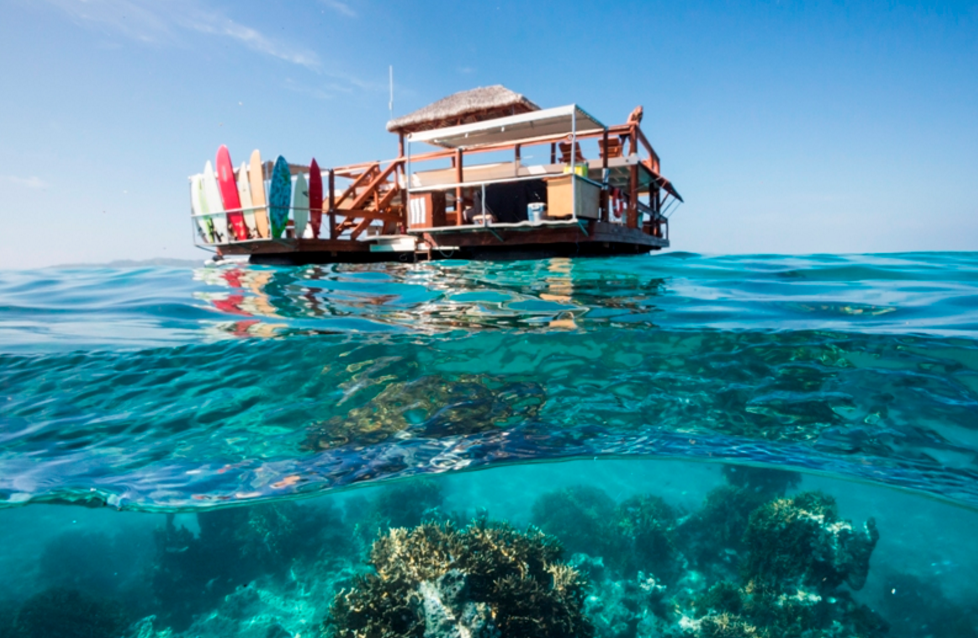 Cloud 9, Fiji- Located in the Mamanuca Island Group off Fiji, this two story floating bar has both cocktails and pizza. Any other questions?
The Lagoon Bar, Iceland- Set in a geothermal spa, the Lagoon Bar in Iceland lets you charge your drinks to an electronic bracelet so you don't even have to carry cash!
READ MORE: Miami Beach Bans Alcohol Sale after 2 AM
The Floating Bar, The Philippines- Just off Bantayan Island in the Philippines, The Floating Bar offers drinking, snorkeling, and sunset porn, every dusk.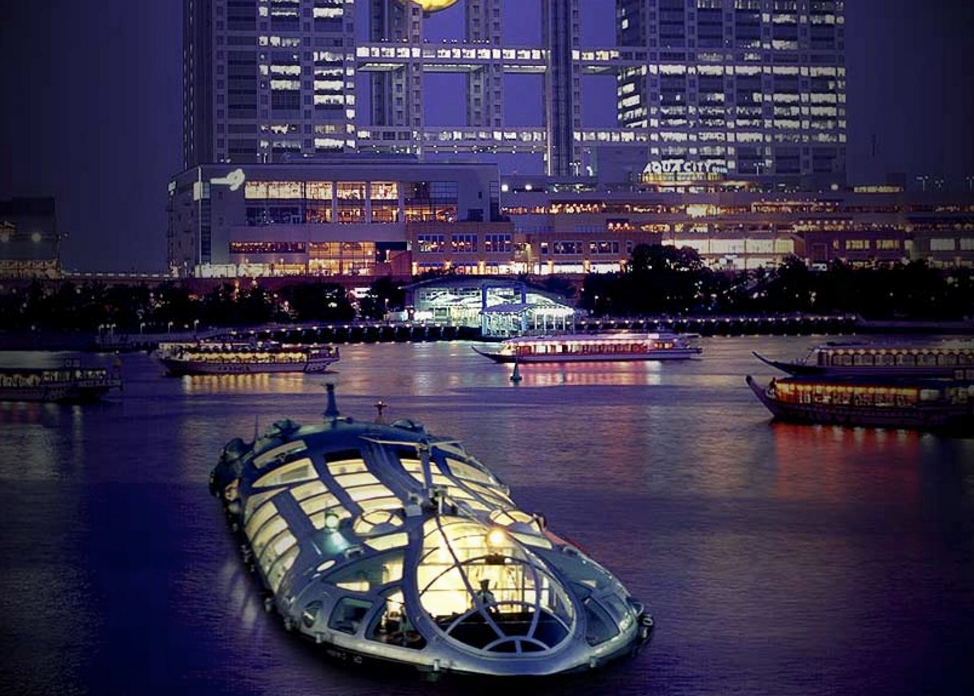 Jico Floating Bar, Japan- Basically like having a drink in the future, the Jico bar in Tokyo is an awesome place to experience the skyline.
Grand Banks, NYC- Of all the floating bars on the Hudson River, Grand Banks is only open during the summer, but it's a great place to have some oysters and take a break from the hustle of the big city. Every hungry bitch in town will probably be in line though, so bring a book.
[
via
] [
via
]