The world's youngest alcoholic is only 2-years-old.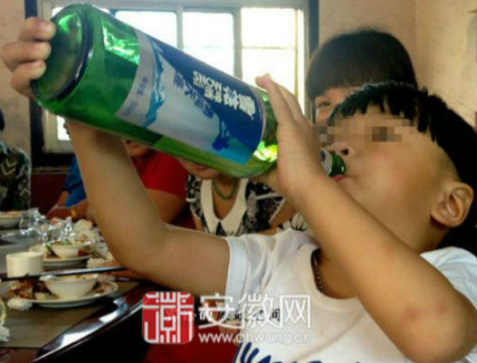 I know they have been talking about lowering the drinking age, but this is absolutely ridiculous.
Located in the Anhui province of China, the world's youngest alcoholic is named Cheng Cheng, also known as "little winebibber" because he prefers liquor over milk. Cheng Cheng reportedly started drinking wine at only 10 months old (possibly beating his own record for youngest alcoholic), and can drink an entire bottle of beer without even getting the Asian glow. For someone who gets the Asian glow on the regular, I am totally jealous. I guess I should have started drinking earlier.
Cheng Cheng's drinking problem started when he wouldn't stop crying for his father's wine cup, so he put wine-dipped chopsticks in his son's mouth. That's the way it always happens, right?
READ MORE: Powdered Alcohol is Coming to a Purse Near You
Apparently Cheng Cheng's family is concerned and has vowed not to give him any more of the good shit, but I find myself wondering if he will remain in their custody long enough to enforce that rule. Even though I drink like an insecure sorority girl at her first frat party, I firmly believe you should wait until all your organs are fully developed before you start giving them a real workout.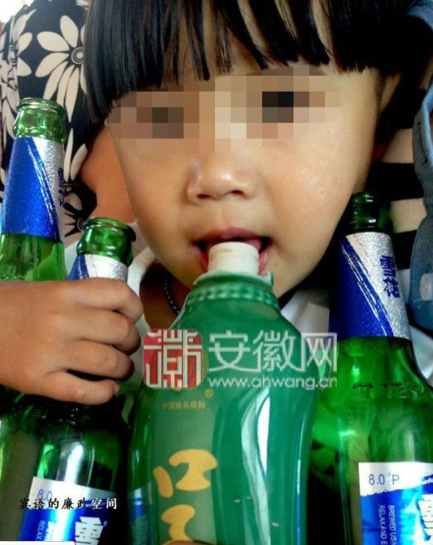 [
via
]