These five WTF selfies will inspire you to upgrade your selfie game.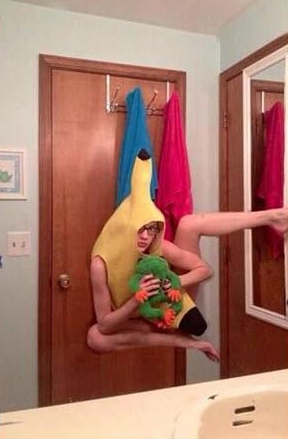 So this is what happens at ComiCon afterparties….
I always imagined that the abbreviation "selfie" either stood for self-indulgent, or described something I do every night before bed while fantasizing about Tom Hardy and Tilda Swinton. Either way, I wasn't taking the photos, and I definitely wasn't posting them online. Then, one day I realized that without selfies, my Instagram feed would just be an anonymous archive of adventures in the outdoors and drinking with my friends. Yes, my life would still look like way more fun than it actually is, but nobody would be able to put a face to all the jealousy they feel.
Long story short, I now try to take at least one selfie every few days, just to prove to the world that I do indeed, exist. These five WTF selfies however, are way more awesome than any of mine. So if you are looking to up the ante with your own photos, these pics should provide all the inspiration you need.
READ MORE: Can You Die From a Selfie Overdose?