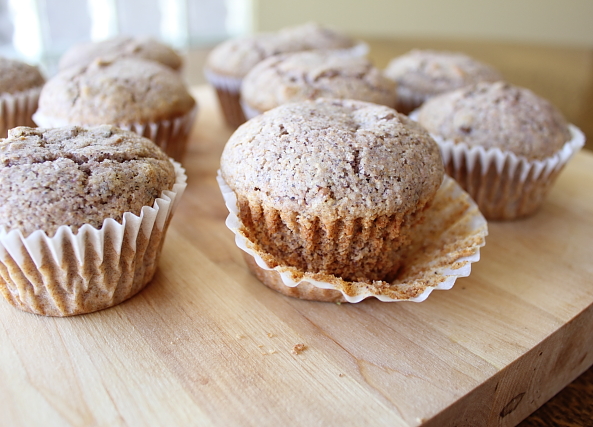 A lower carb, higher taste-factor muffin jam packed with healthy nuts & fiber. A simple recipe easily batched for an amazing way to start your day, or for a mid-day energy boosting snack.
Blue Corn Honey Nut Muffins
Recipe from Scarletta Bakes // Yields 12 muffins

Ingredients

1 c. blue cornmeal
1 c. whole wheat flour
1/2 c. white sugar, granulated
3/4 c. buttermilk
1/4 c. vegetable oil
1/4 c. honey
1 large egg
2 tsp. baking powder
1/2 tsp. salt
3/4 c. pinyon nuts (pine or pignoli nuts may be substituted)
Directions
Preheat oven to 400°.
Line 12 muffin cavities with paper liners.
Place nuts on a baking sheet and toast for 3-5 minutes or until fragrant and golden brown. Careful not to burn – pinyon/pine nuts burn quite easily. Set aside to cool.
Sift together cornmeal, flour, salt, baking powder and sugar. Mix in oil, honey, egg and finally buttermilk. Fold in nuts.
Fill lined muffin tins 3/4 full. Bake for approximately 15 minutes or until the edges of the muffins begin to turn slightly golden.