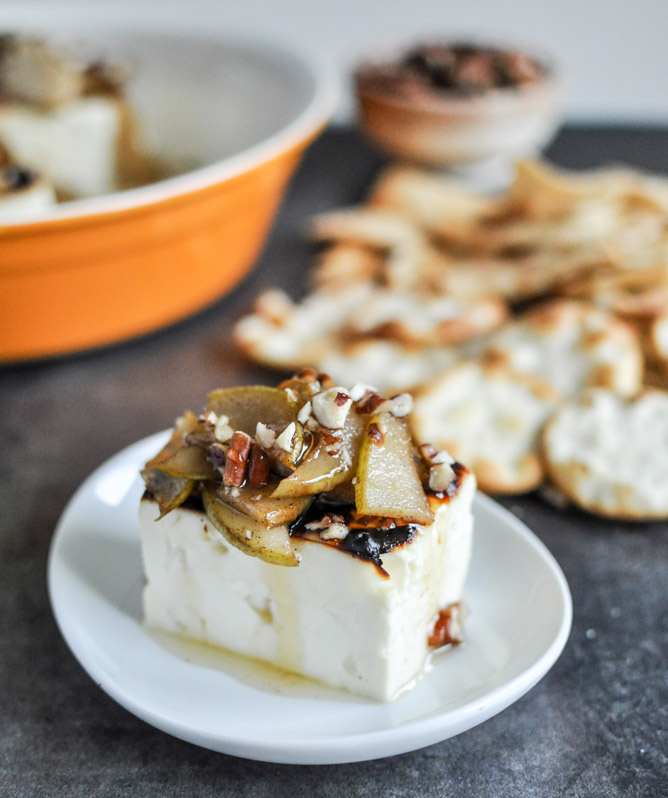 If a block of feta can be made into a meal, then I know what I'm eating for dinner the rest of the week. I guess the whole "caramelized cinnamon pear" aspect justifies the meal title. This recipe also makes for an awesome holiday appetizer. Recipe and image via How Sweet Eats.
Ingredients:
2 (8-ounce) blocks of feta cheese
2 teaspoons olive oil
1 large pear, very thinly sliced
1 tablespoon unsalted butter
1 tablespoon brown sugar
1/2 teaspoon cinnamon
1/4 teaspoon salt
1/4 cup pecans, chopped
3-4 tablespoons honey
For preparation instructions, click here.