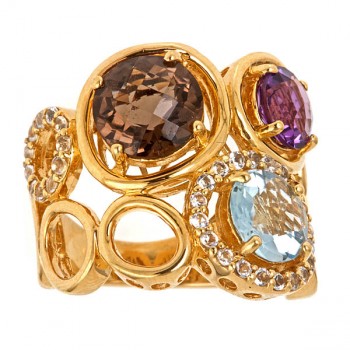 Rings on her fingers, bells on her toes she shall have music where ever she goes! I don't know if my mom knew that singing that nursey rhyme to me when I was little would have such a great effect and lead to my obsession with diamond rings! Sima K jewelry helps to aid my obsession by providing beautiful statement rings with gorgeous gemstones, metals, and cystals.
After years in the gem industry and trademarking the name "Queen of Gems", Sima Khorsandi decided to expand her love of gems into her first jewelry line, a collection of bold fine jewelry pieces at contemporary prices. Her extraordinarily unique jewels include everything from pavé animals & enamel flowers to giant, rare gemstones & laser cut metals. The collection, ranging from $100-$2,000, will absolutely make a statement in the most glamorously daring of ways.
Shop Sima K's entire collection here.