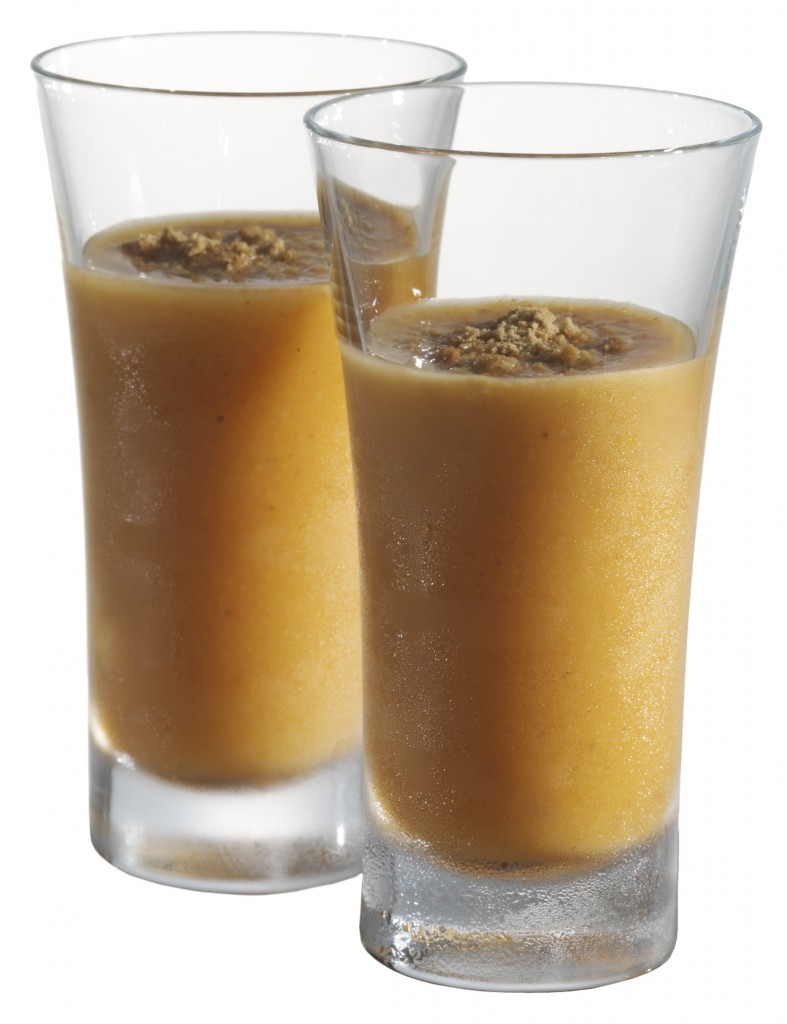 Have your Pinterests at the ready because you're going to want to remember this one for Thanksgiving, but for now, bask in the aftermath of with one of these thoroughly decadent dessert shots created by celebrity chef Jon Ashton. It utilizes delicious Van Gogh Dutch Caramel Vodka to evoke all of the very best flavors of fall- Caramel Pumpkin  Cheesecake Dessert Shots. Because they'll change your outlook on life.
Ingredients:
1/4 Cup Van Gogh Dutch Caramel Vodka
1 can (14 oz) Pumpkin, chilled
3 oz. Reduced-fat cream cheese
6 oz. Low fat vanilla yogurt
1 Cup low fat milk
1/2 Teaspoon vanilla extract
1/2 Teaspoon cinnamon
1/8 Teaspoon nutmeg
6 Teaspoons graham cracker crumbs, optional
Directions:  Place all ingredients (except graham cracker crumbs) in a blender and blend until silky. Pour into shot glasses and top each serving with a teaspoon of graham cracker crumbs.