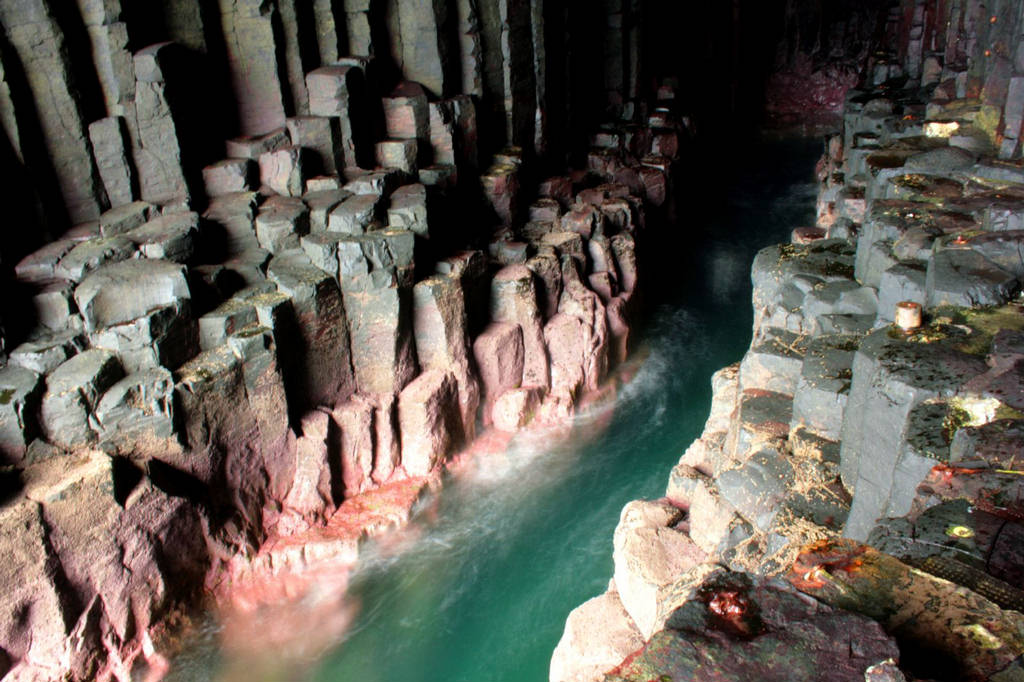 Since most people in the Northeast are huddling inside their apartments like hibernating cave dwellers, I thought it appropriate to write about a cave. Fingal's cave, or the Cave of Melody is a sea cave on the uninhabited island of Staffa.
The beautiful geometric columns that make up the walls were formed by lava, and the echoes of the waves create an eerie melody when they bounce off the arched roof.
This cavern is totally going on my top 10 list of places I want to visit.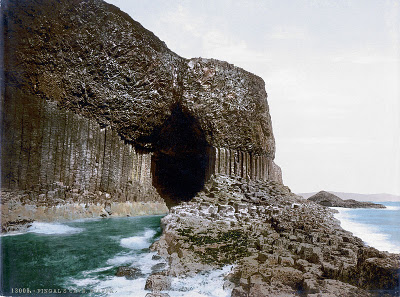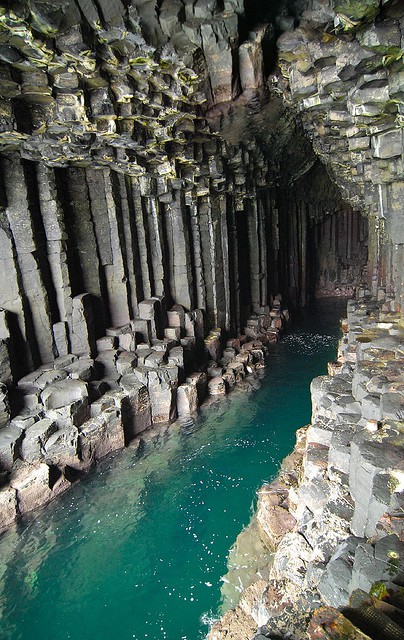 [
via
]