A sweet dessert alone, for a dinner party with girlfriends or a date –  warm & toasty with a tropic vibe appropriate for ending any meal – in any weather. I'd personally delve in after pumping the heat sky-high, post sexy-time, sans clothing. Given the sensuality factor of this dish blowing through the roof… it's only right.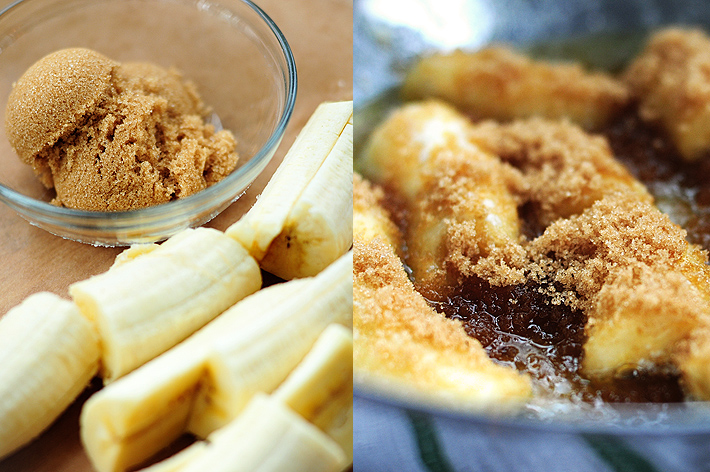 Caramelized Bananas with Coconut Rum Cream
Ingredients
2 ripe bananas, peeled (make sure they're ripe – you'll be happy you did!)
4 tablespoons butter
3 tablespoons brown sugar
1/2 cup whipping cream
1 teaspoon granulated sugar
coconut rum to taste (begin by adding 1-2 teaspoons at a time)
Method
Place butter into skillet over low to medium heat. Cut banana in half length-wise. Place banana halves into skillet on top of melting butter. sprinkle top of banana with brown sugar.Cook until butter and brown sugar have caramelized on the banana – about two minutes. Remove from heat.
Whip whipping cream with granulated sugar until medium peaks form. Gradually add coconut rum until flavored to your preference.
Place banana slices in serving bowl and drizzle with caramel sauce. Top with coconut rum cream. Eat immediately.
VIA GoSavor.com