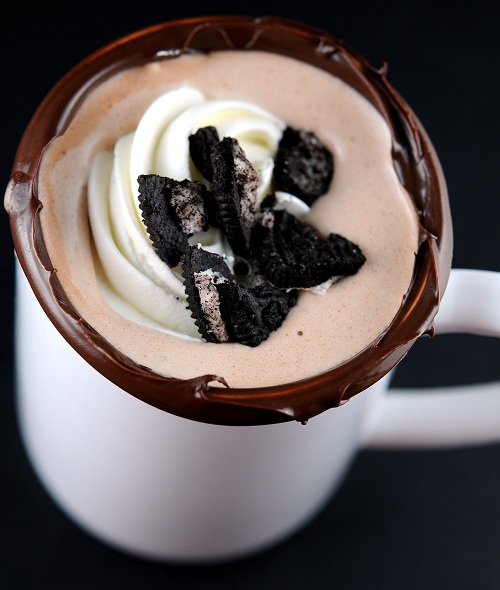 This is glorified hot chocolate at its finest. If you thought traditional hot cocoa was good, wait until you try its cookies and cream counterpart! Recipe and image via Culinary Concoctions by Peabody.
What you need: 
3 cups cookies and cream ice cream
3 TBSP unsalted butter
¼ cup mini chocolate chips
1 cup water
In a large saucepan, melt together the chocolate chips and butter. Then add the ice cream.
Once ice cream has melted add the water to thin it out and let it be heated through.
For the rest of the preparation instructions, click here.