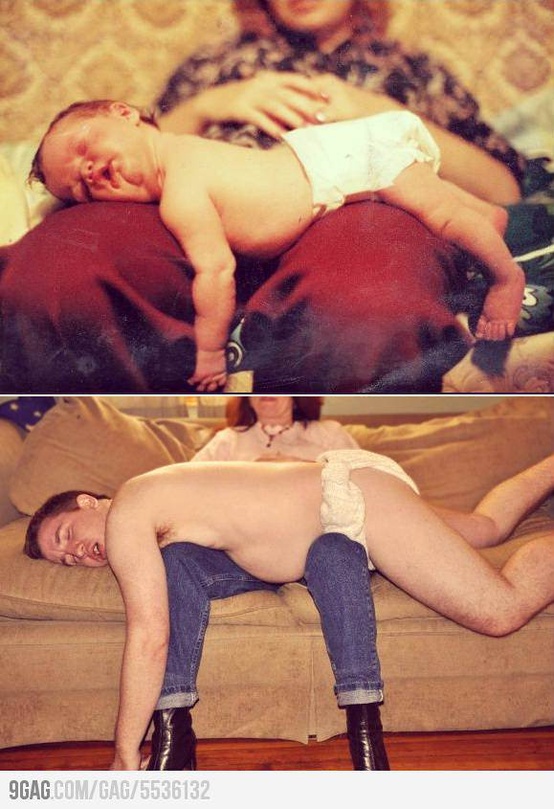 I have to admit that when these photo recreations started popping up all over the place I was kind of impressed. I thought back to all the photos of me wearing striped neon magenta and fuschia jump suits with a rat-tail and threw up in my mouth at how excited I would be to recreate them.
But, like planking and Craigslist missed connections (as well as many other internet fads that clog up my Pinterest boards), it has now gone just a little too far.
I am disturbed. You should be too.
Rule of thumb- if recreating your childhood photo is going to make people's genitals invert, you probably shouldn't do it.
[
via
]