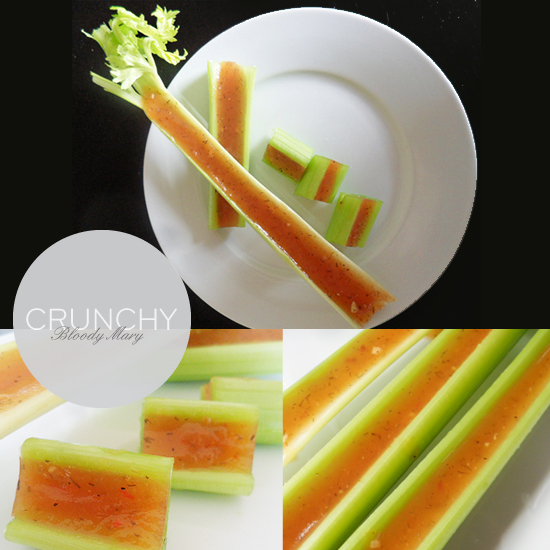 It's almost Friday, which means it's almost the weekend, which means it's almost BRUNCH time. But why wait? These look snack worthy to me, right the EFF now.
Crunchy Bloody Mary
1 oz vodka
2/3 cup bloody mary mix
2g agar agar
3 stalks celery
Heat up bloody mary mix in a saucepan and sprinkle the agar agar in. Take off the burner and stir in the vodka. Pour onto celery stalks and refrigerate for 30 minutes.