What better way to start your Saturday morning than with a stack of pancakes? These banana, blueberry, coconut pancakes are not only scrumptious, but a more healthful option than their commercial counterparts. Image and recipe via Katie at the Kitchen Door.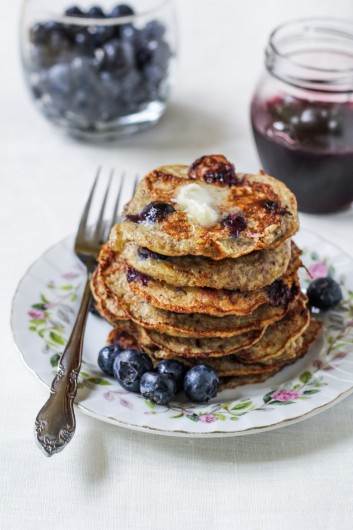 Ingredients:
Recipe from Vegetarian Everyday. Serves 3-4.
3 ripe bananas
6 large eggs, lightly beaten
1/2 c. shredded dried coconut, plus extra for sprinkling
1 c. fresh blueberries, plus extra for serving
1/2 tsp ground cinnamon
2 tsp coconut oil, for frying [butter is fine too]
2 TBS maple syrup or plain yogurt, for topping
For instructions, go here.