This cake will satisfy your sweet tooth during Passover, and is still decadent enough to be a hit when you can eat flour again. Recipe and image via Real Simple.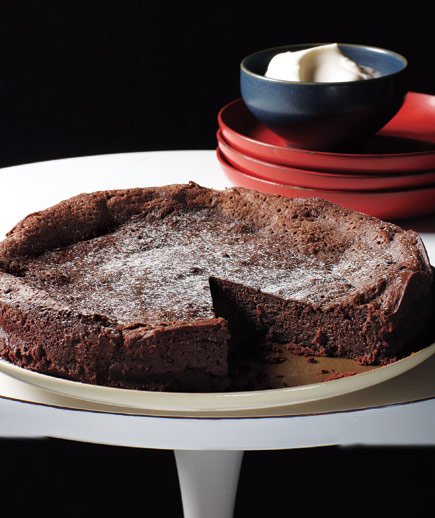 Ingredients:
1  cup  (2 sticks) unsalted butter, cut into pieces, plus more for the pan
1/4  cup  unsweetened cocoa powder, plus more for the pan
1 1/4  cups  heavy cream
8  ounces  bittersweet chocolate, chopped
5  large eggs
1  cup  granulated sugar
1/2  cup  crème fraîche or sour cream
1/4  cup  confectioners' sugar, plus more for dusting
For preparation directions, click here.