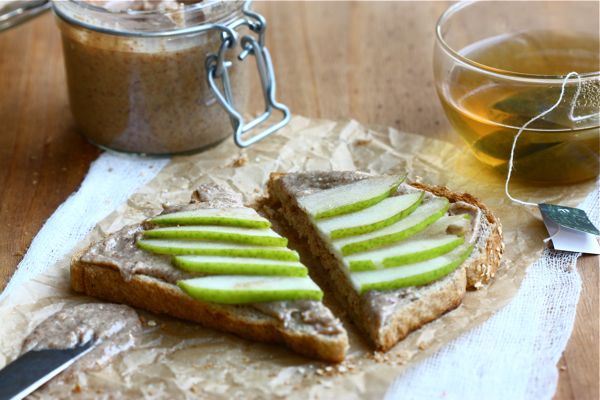 This blogger utilized the beauty of almonds to satisfy one on a cleanse… but in addition to that, why not integrate it in to your morning routine to input tons of iron, fiber and healthy fats?  Don't see why not, kids.
Homemade Almond Butter
Recipe via ACozyKitchen

-2 cups of raw almonds
-1 teaspoon of kosher salt
Add the almonds to a food processor and grind for 15 minutes, stopping regularly to scrape down the sides. After 15 minutes the almonds will turn smooth and creamy. Add the salt and blend. Keep in an airtight container in the refrigerator.