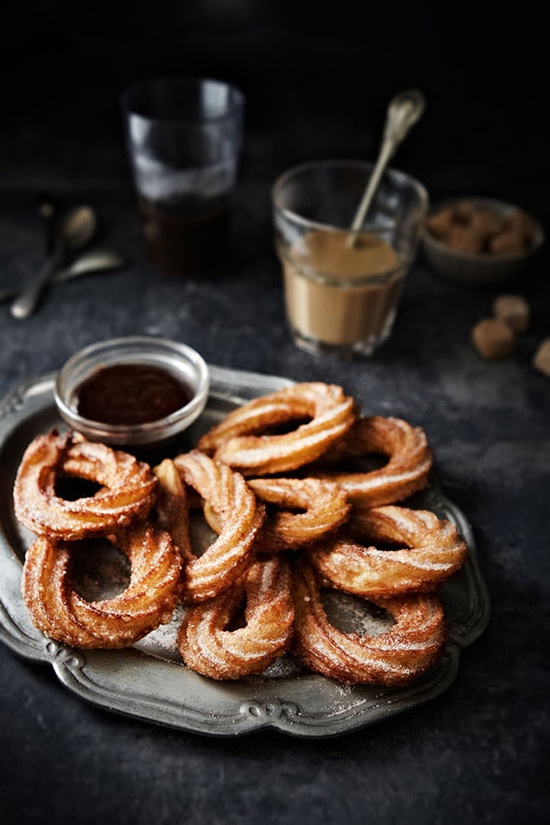 It would not be Cinco de Mayo weekend without a delicious recipe for churros. I've literally been counting down the days till I could make these delicious treats.
Ingredients:
1/2 cup (1 stick) unsalted butter
2 tablespoons granulated sugar
1/4 teaspoon coarse salt
1 cup all-purpose flour
3 large eggs
Vegetable oil, for frying
Confectioners' sugar, for dusting
For preparation click here.
Image [ via ]