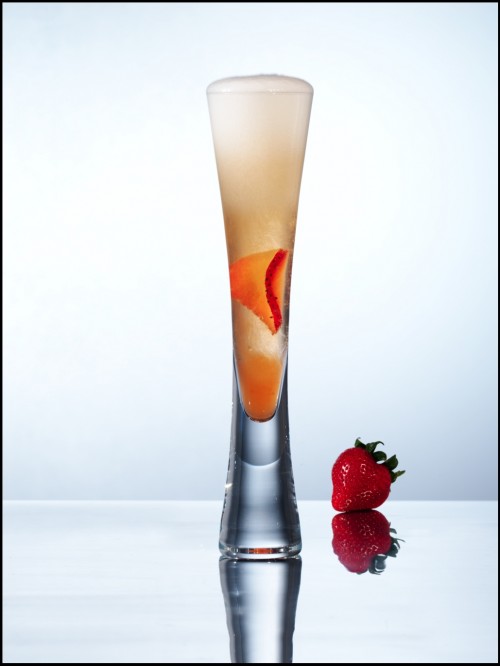 TGIF, bitches! I don't know about you, but it's been a grueling week of playing catch up and making the prep work to effectively kick ass this year. I need a drink. Leave it to the folks at Van Gogh Vodka to fuse two of my favorite things in the world together: vodka (I'm Russian, step off) and chocolate. But because we all said we were going to adhere to our diets this year (yeah, right), this recipe calls for agave instead of sugar. You're welcome!
Ingredients
1 1/2 oz. Van Gogh Dutch Chocolate Vodka
1 large strawberry, chopped
Handful of mint leaves
1 tsp. agave nectar
1/4 oz. fresh lemon juice
3 oz. sparkling wine or Champagne
Directions
Muddle the strawberry and mint with agave and lemon.  Add Van Gogh Dutch Chocolate and strain into chilled Champagne flute.  Top with the sparkling wine or Champagne. Garnish with a strawberry slice on the rim.
Recipe courtesy of The Cocktail Guru Jonathan Pogash.