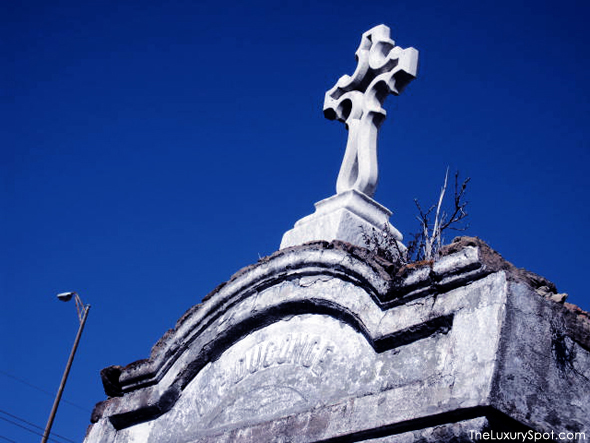 New Orleans is one of my favorite places to visit in the country. There is something to be said for the vibe of the place, a feeling that comes with age and a rich history steeped in tragedy and triumph. The St. Louis Cemetery is an example of both. It is situated in the ghetto, so we were told to bring a gun if we were going to go there.
Always one to take on situations involving bad-assery or bravado, me, my brother, and my tranny friend decided to do some exploring.
Ever since I was a kid I have enjoyed cemeteries (I found out this year that when I was a baby there was no park in my neighborhood so my mother took us to a cemetery instead). There is something calming about being in a place where there aren't very many living people (which of course is the opposite of New York).
The crumbling decay of the cemetery was absolutely beautiful and the architecture is 100% worth seeing.