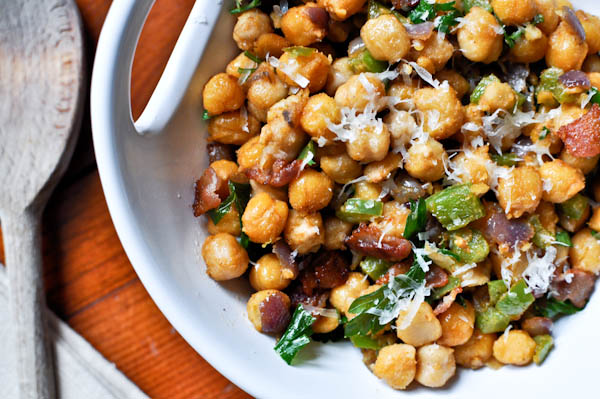 This is a yummy, cheesy, salty, crunchy, and satisfying salad that gives you a little break from your ordinary lettuce-based salad. Chickpeas lend this dish a healthy dose of protein and fiber, making it a smart meal or side dish…if you overlook the bacon component. Recipe and image via HowSweetEats.com.
Ingredients:
serves 2
1 15-ounce can of chickpeas, drained and rinsed
1 slice of bacon, chopped
1/4 red onion, chopped
1/4 green pepper, chopped
1 garlic clove, minced
1/2 teaspoon smoked paprika
1/4 teaspoon black pepper
1/4 cup freshly grated parmesan cheese
a bunch of freshly chopped parsley
For preparation directions, click here.