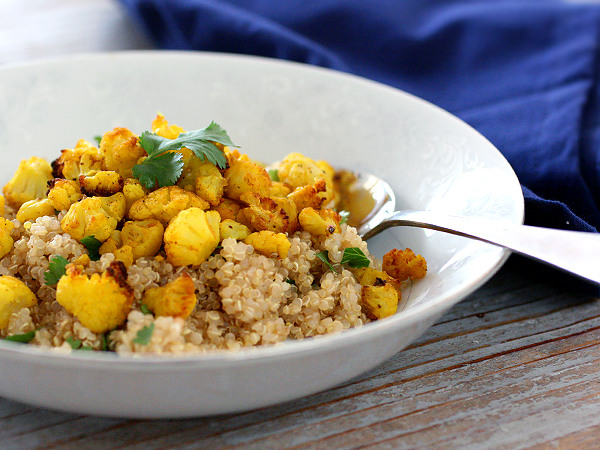 This recipe for Tumeric Roasted Cauliflower on Tastespotting.com , paired with heart healthy quinoa? You've got a not so outwardly healthy side dish, that's not so bad on the eyes, sure to please everyone's pallets. I hadn't been to keen on turmeric until trying this recipe, and finding out some of the real legit benefits of the spice.
According to HealthDiaries.com, turmeric is a(n):
Liver detoxification
Tool in Alzheimer's prevention
Natural Painkiller
When combined with Cauliflower, a preventative of prostate cancer
Aid in boosting metabolism & weight management
Healing tool for wounds
Antiseptic & antibacterial agent topically & internally
Boosting agent for the effects of Chemotherapy
Aid in healing of psoriasis
Chinese healing aid for depression.
So, pick up some Turmeric… it could spice up your dinner, and your health.