This coconut cake is the fastest dessert on the planet. I'm serious. It will literally take you longer to read this post than to make this.  Image and recipe via V. K. Rees Photography.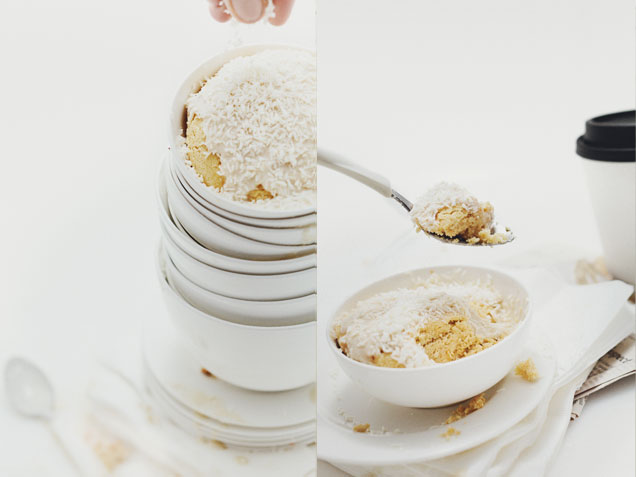 Ingredients for the Coconut Cake
3 Tbs coconut flour
2 Tsp sugar
1 packet stevia (optional but cake will not be very sweet without it)
1/4 tsp baking powder
1/4 tsp baking soda
1/8 tsp salt
1 Tbs coconut oil
1 Tbs non-dairy milk
1.5 Tbs coconut milk
1/3 cup silken tofu
Directions 
Combine all the ingredients in a bowl and stir vigorously until combined.
Microwave 2 – 3 minutes.
Eat by itself or serve with vanilla cashew icing and a sprinkle of shaved coconut.