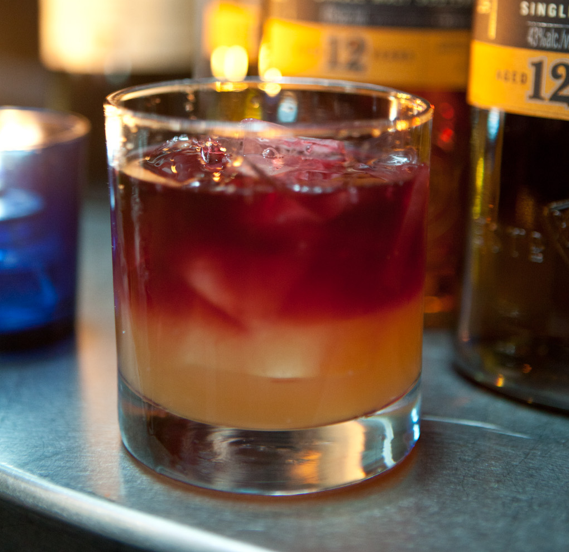 Scotch isn't just for your granddad anymore. When done right, Scotch can be a very smooth liquor to sip on straight or on the rocks. That delicious burn will warm you right up, trust me. But don't limit yourself. Scotch tastes great in cocktails, as well. However if you're going to drink scotch, you want a good one, which means you'll have to throw down some bones because no amount of cranberry juice can cover the taste of cheap scotch. I'd reach for the Highland Park 12 Years Old. Still don't believe that scotch could make it to your holiday cocktail table? Try this recipe and be amazed.
UK Sour*
1 ½ ounces Highland Park 12 Years Old Single Malt Scotch Whisky
½ ounce lemon juice
½  ounce cinnamon syrup
¼ ounce Rothman & Winter Orchard Apricot Liqueur
Float of red wine
METHOD:
Combine the ingredients in a cocktail shaker with ice; shake and strain into a rocks glass. Float with red wine.
*by Mixologist Damon Boelte of Prime Meats in Brooklyn, NY.