What do you get when you mix one part contemporary art, 2 parts fashion photography, a dash of Indigenous Australian art and a Chelsea art gallery? An awe-inspiring exhibit of beautiful and expressive multi-media masterpieces! CATM Chelsea is proud to announce Nomad Two Worlds exhibit from December 8th until January 8th and Opening reception on December 8th
Nomad Two Worlds, the sweeping, multi-media collaborative art project conceived by contemporary art and fashion photographer Russell James, returns to New York with a Limited Editions Exhibition opening at CATM Chelsea Gallery. The exhibition focuses on the works of James with Indigenous Australian artists Nathan Mundraby and Clifton Bieundurry, who are also currently appearing in "Hugh Jackman, Back On Broadway" in another of the project's artistic collaborative activities.
Here are some examples to get you excited about what will be on display!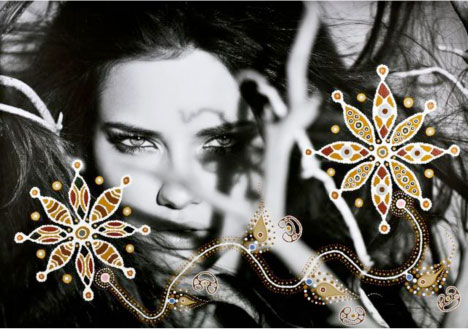 "Inhibition Marninkura Pirlirr"
Translation: Spirit of a woman
Photograph by Russell James. Collaborative art by Clifton Bieundurry (AUS)
"Inhibition Triptych 3"
Photograph by Russell James. Collaborative art by Clifton Bieundurry (AUS)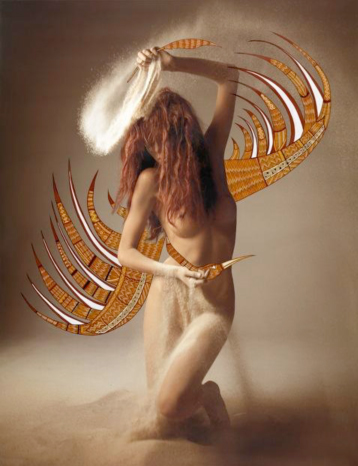 "Brolga Dance"
Photograph by Russell James. Collaborative art by Nathan Mundraby (AUS)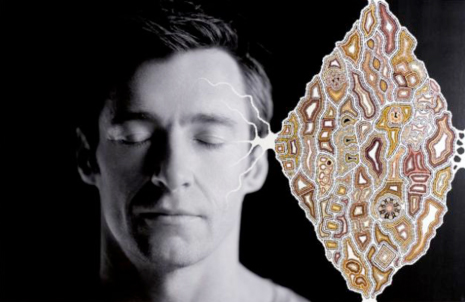 "Australian Roots"
Photograph by Russell James. Collaborative art by Clifton Bieundurry (AUS)