Forget eye bags, try these makeup tricks.
Dealing with morning eye bags is possibly the most annoying part of anyones morning makeup routine. Puffy eyes, sunken bags, or darkness that just won't go away can be a huge pain to deal with. We've rounded up the ten best ways you can work with your eye bags to get your morning routine done right.

1. Red Lipstick Hack
Let's start with the internet's favorite trick for eye bags: using red lipstick to counteract under eye darkness. We're just going to put it out there that yes, this technically works but it's not the easiest or best way to get this result. If you do want to try it anyway – heres how.
Start off with a red lipstick. If you are particularly pale, you can go for a dark pink, or on the other hand if you have a very deep complexion go for a dark burgundy red. Apply the lipstick to where you get your under eye darkness.
Then, blend out that lipstick so there are no harsh edges. You should kind of look like you haven't slept in years or have a scary sci-fi eye condition.
Once the lipstick has been blended, let it set then apply your skin tone matching concealer on top. The reason we're not huge fans of this trick is because it can be hard to cover the pink with concealer. Plus, not all lipsticks are eye safe, and you can also stain the skin around your eyes if the lipstick is super pigmented. Also, what if your concealer sinks in or wears off during the day? You'll have scary pink under eyes! There are better ways you can get this done.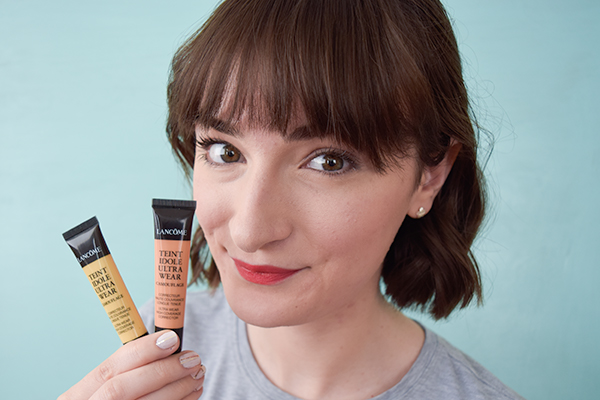 2. Color Correcting
That red lipstick hack is basically color correcting. The red color combats the green undertones (yes green) that you can get after a particularly sleepless night. If you want to go about color correcting without having to deal with using lipstick on your eyes there are products made for just that!
We're fans of the Lancôme Teint Idole Ultra Wear Camouflage Color Correctors, the Bobbi Brown Correctors are also great.
Peach or salmon color correctors can take the place of that red lipstick, and yellow can combat blue to purple undertones.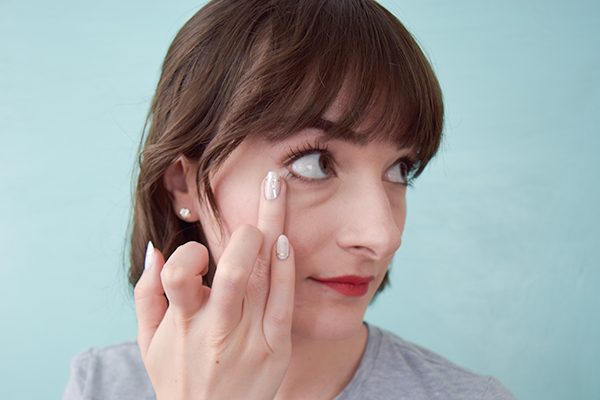 You'll apply it in the same way as the red lipstick above. Using the right color corrector for your eyes, apply the color corrector to your discoloration. Then, after you've blended and given it a minute to set, top it off with your regular concealer.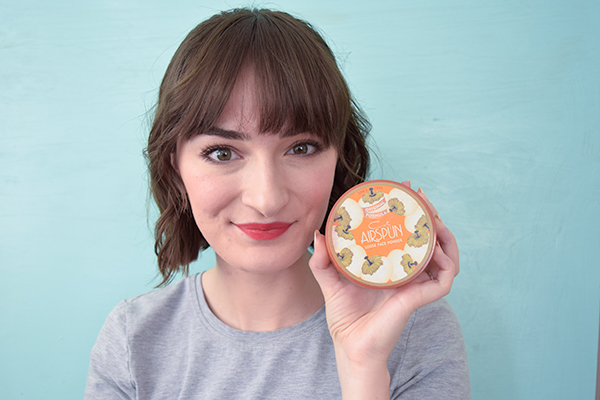 3. Baking
A huge trend for under eye coverage right now is baking. This is a really (really) old school technique where you "bake" your concealer into your skin. You'll need your regular concealer and a loose setting powder.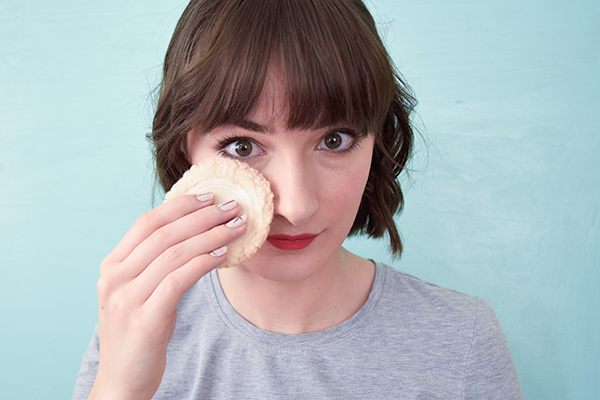 Just apply that concealer as you do, and before it has set down all the way bop over the top with the powder. You'll want to use lots of loose powder to get this effect and bonus points if it's lighter than your skin tone because you'll get a highlighter effect.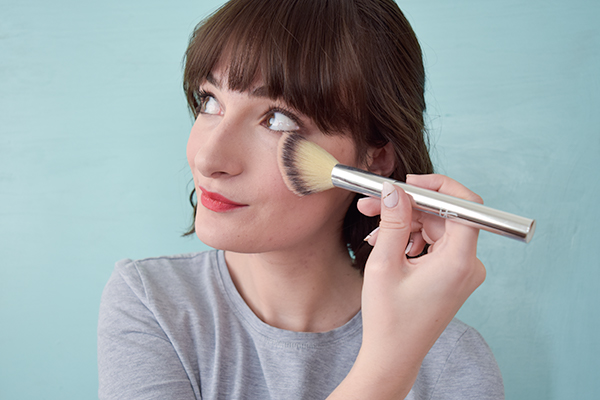 Let the powder rest for at least five minutes before flicking it off with a big fluffy brush.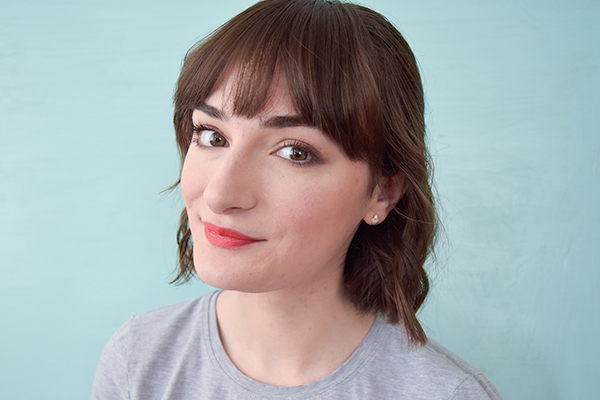 Baking gives a super high coverage, matte, even finish to your under eyes.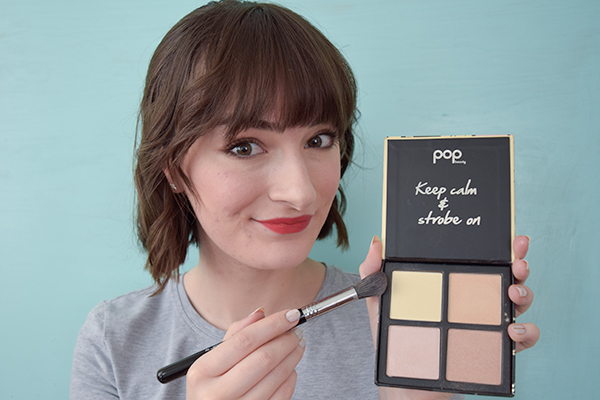 4. Set With Highlighter
But if that sounds like a huge pain, get a similar lit from within result by setting your concealer with a highlighter powder.
For this particular trick you want to stay far, far away from the super glitzy powders. We like to use the Pop Beauty Pow Wow Powders and the Hourglass Ambient Lighting Powders for this step. They're glowing and bright enough to get the effect, but not so bright that you look partially metallic.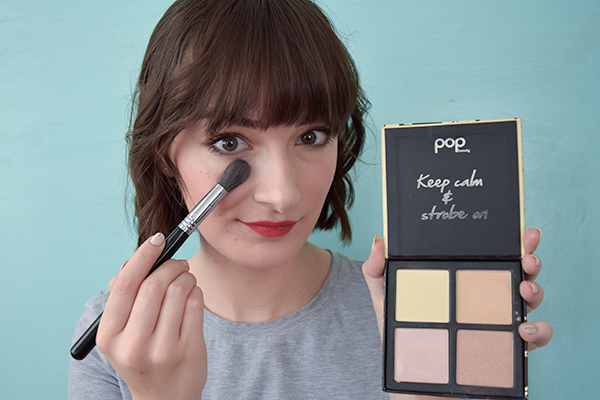 Just top up your under eyes with a light dusting of a subtle highlight and shine on, friends.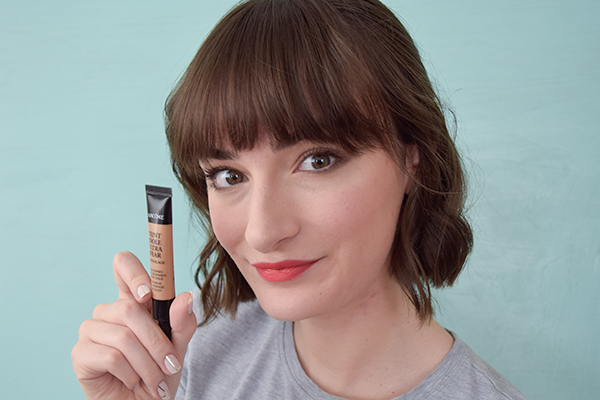 5. Contour
Here's something that we know sounds a little backwards so stick with us. This trick is only for people with eye bags that puff outwards. Contouring (instead of highlighting) will help to create a smooth finish to your eye area.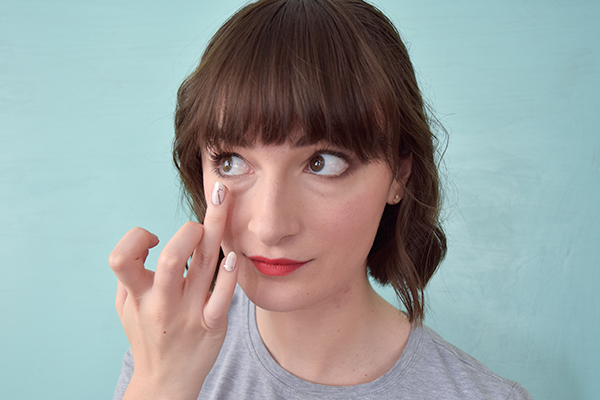 All you are going to do is apply a touch of a concealer that is a bit too dark, and only to the puffy part of your eye bags. Be careful with color choice here, you don't want to go too dark and you want to keep the same tone as the rest of your skin. So, if you have very cool (pink) toned skin don't use a dark orange concealer because it will stick out like a sore thumb.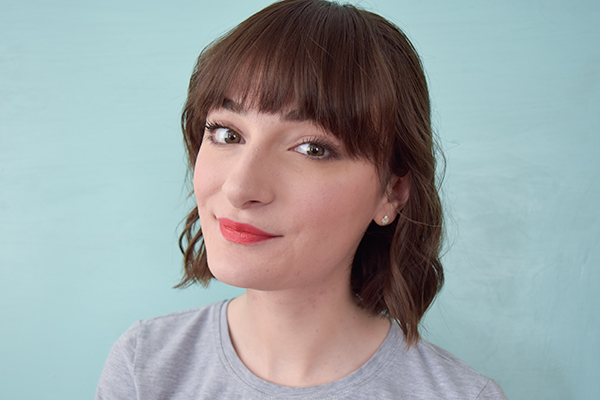 The right color will make the puffy part of your eye bags look flush with the rest of your face. You're welcome.
6. Selectively Conceal
Don't have terrible eye bags? Don't bother with a ton of concealing work! Just using a tiny dab of concealer right where you need it will be much easier to wear and give you a nice natural finish. Keep in mind it's always easier to add more concealer than it is to take it away.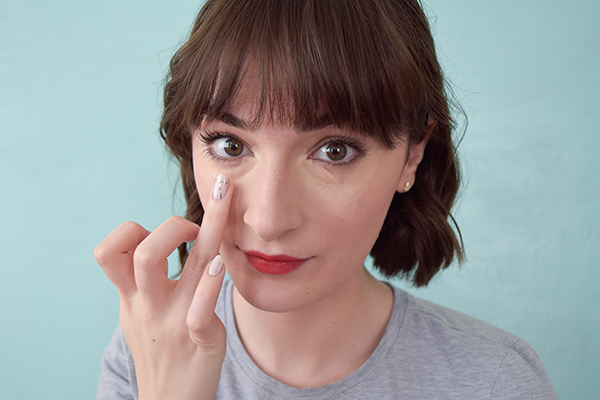 7. Triangle Concealer
It wouldn't be an eye bags round up without triangle concealer. This trend re-popularized by the Kardashians a few years back is exactly what it sounds like. You apply a high coverage concealer that is lighter than your skin tone in a triangle shape under your eyes.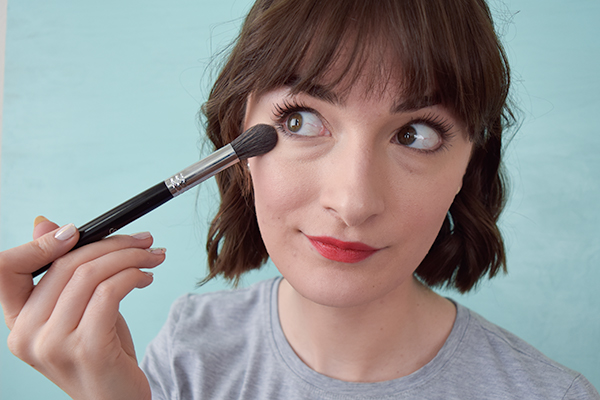 The triangle shape helps to highlight your face and should create an even blend through the center section of your face. Just apply that concealer and blend it out to a flawless finish.
The finished look is definitely high coverage, but perfect for a night out.
8. Mix Concealer with Eye Cream
A total opposite to the high coverage look of triangle concealer is this nifty hack. For early morning (or not all that early) brunches we suggest mixing a drop of your favorite concealer into your eye cream.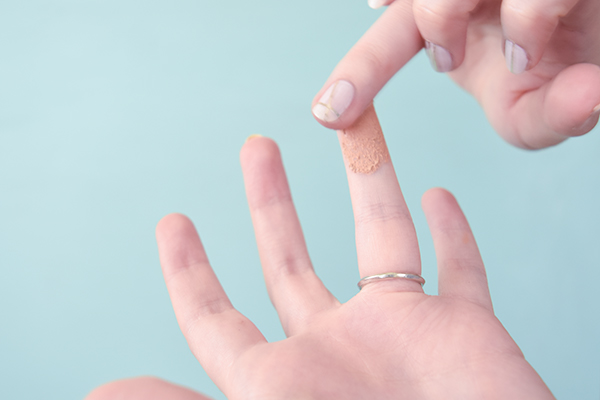 It will tint your eye cream saving you a minute and giving your concealer a moisturizing kick.
Apply as you would your normal eye cream for a little color boost. It's not going to undo a wild night out so sunglasses may still be a necessary accessory.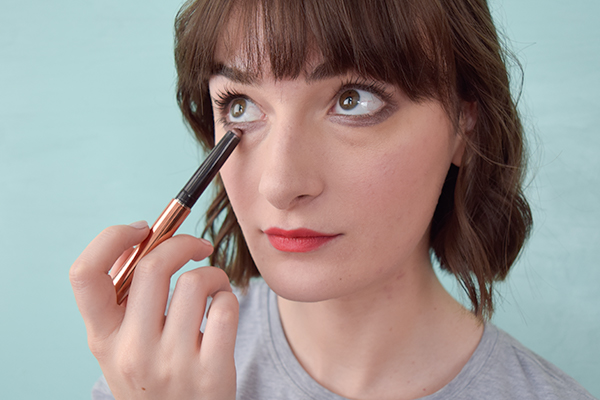 9. Smoky Lower Lash Line
This trick is all about embracing your under eye darkness. It's great if you're going for a grungy look, or want to give off the mysterious sleepless vibe. Just draw under your lower lash line with a smoky cream eyeshadow.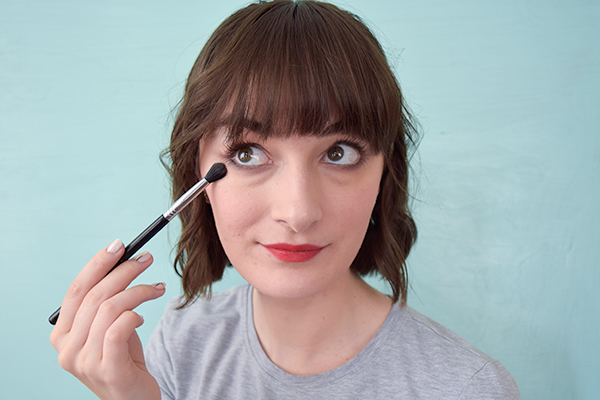 Blend out that line so it's not quite so early aughts harsh lower lash liner.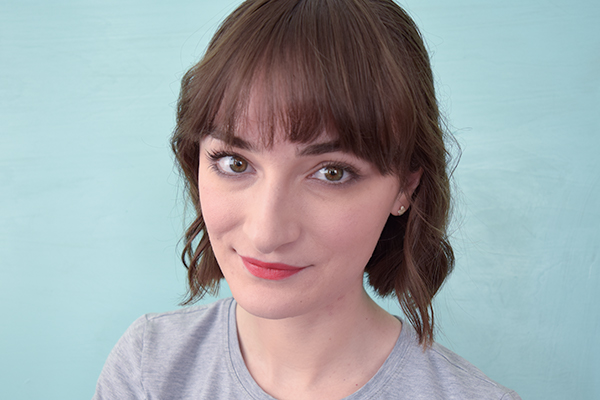 You'll get the sleepy but sexy look!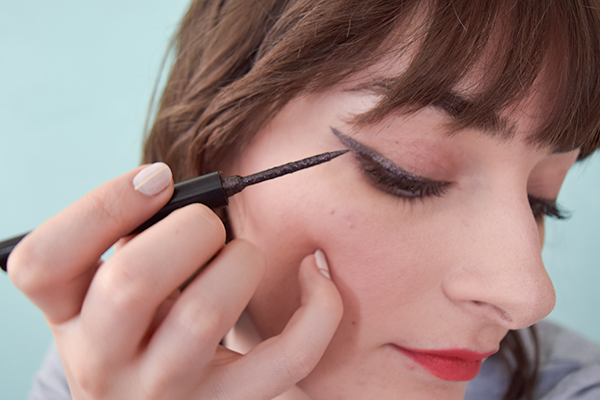 10. Distract With Liner
Our last suggestion is for days when you just can't with your eye bags and can't get your concealer to play nicely. For days when you're over it, go ham on the eyeliner. Who's going to notice some under eye darkness when you've got a killer cat eye flick?
Love this article? For more beauty, style, travel, and trending topics check out The Luxury Spot on Facebook. Like us and we'll love you back!