DIY matte nail polish is easier thank you think. Here's how:
Matte nails are our favorite way to get extra milage out of our nail polish collection. A simple matte top coat can totally change the look of a polish, trust. But if you're new to the matte nail game, we don't blame you for wanting to try before you buy. In this case DIY matte nail polish is a super easy (three steps, ya'll) way to get the look.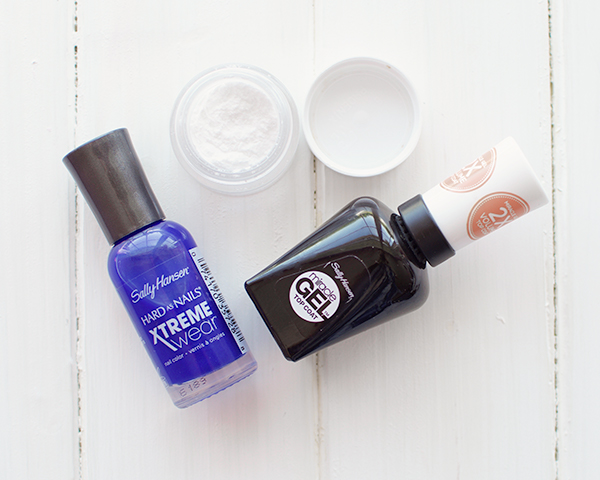 To DIY matte nail polish you'll need just two things: a clear top coat, and a fine matte powder like corn starch. We're actually using a little bit of decanted Make Up For Ever Ultra HD Microfinishing Loose Powder. You just need to make sure the powder is totally translucent so it won't make your nail polish cloudy or pastel.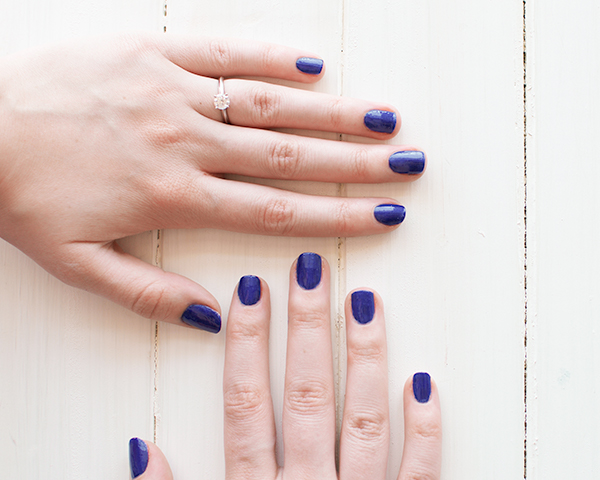 Step One: Base Color
Start off by painting your nails with whatever color you love most! We went for this gorgeous navy blue, Sally Hansen Hard as Nails Xtreme Wear Nail Color in Pacific Blue. You can rock your regular mani for however long you want before changing things up with our DIY matte top coat. Just make sure you use a long wearing top coat first to get the most milage out of your mani.
Step Two: Mix
To create a matte top coat you'll need to mix your regular top coat and that powder we talked about earlier. You can do a few things to make it matte. First you could add powder straight to the bottle to create a whole bottle of matte polish. The ratio is tricky here, we suggest starting small and adding more powder if you need to. Shake it up and you've got your matte top coat.
But, if you don't want a full bottle of matte top coat (which is why we're here in the first place, right?) there's another option. For a one off go at DIY matte nails mix your matte powder right on the top coat brush. You can do this with your clear polish brush, or use a disposable brush if you don't want to dull down your clear polish.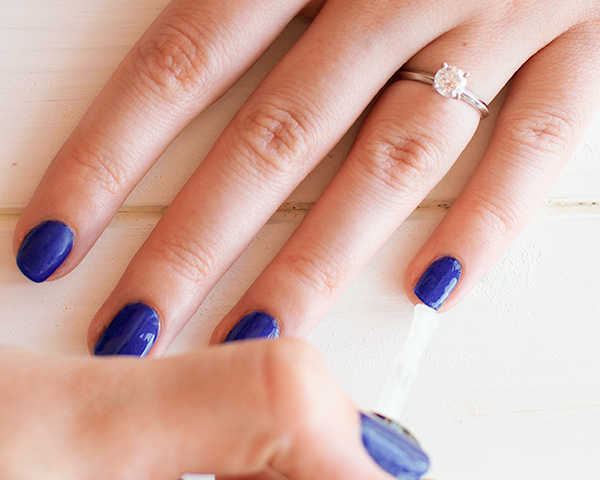 Step Three: Paint
Choose your method of making a matte top coat, then paint it straight onto your nails. Presto!
The one potential problem with this method is if you use a little too much powder. It will create a little white patch on your perfect nails.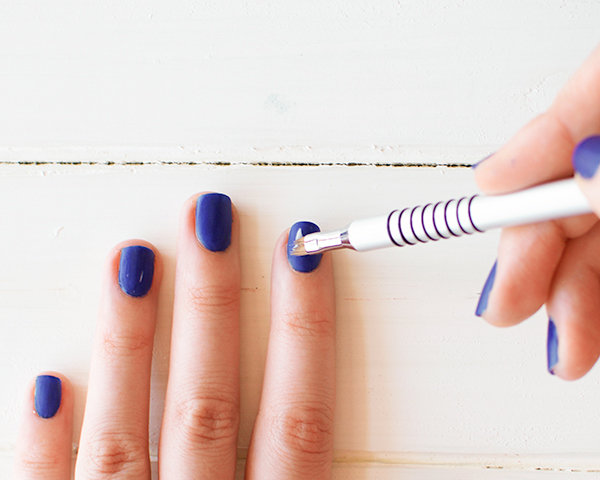 If you catch it early enough, before the polish dries, you can brush off the excess powder.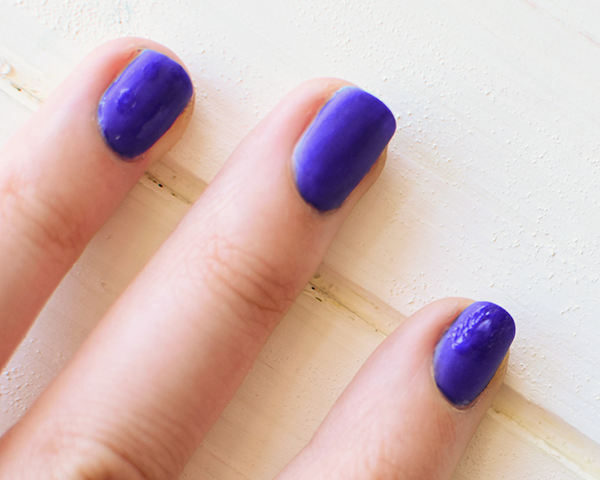 If you don't quite catch it in time you'll have to cover it up with a little more of your polish color. Then, once it dries apply a new layer of your DIY matte nail polish.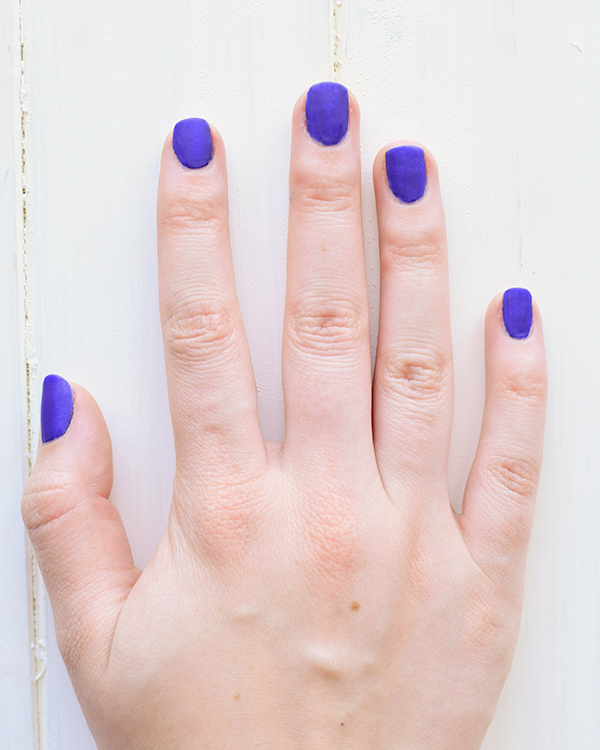 Velvety matte nails are our favorite this summer. You can wear them on a solid color for a new texture, or try them on some nail art like our favorite pink quartz nails. They even pair nicely with (and balance) glitter eyebrows.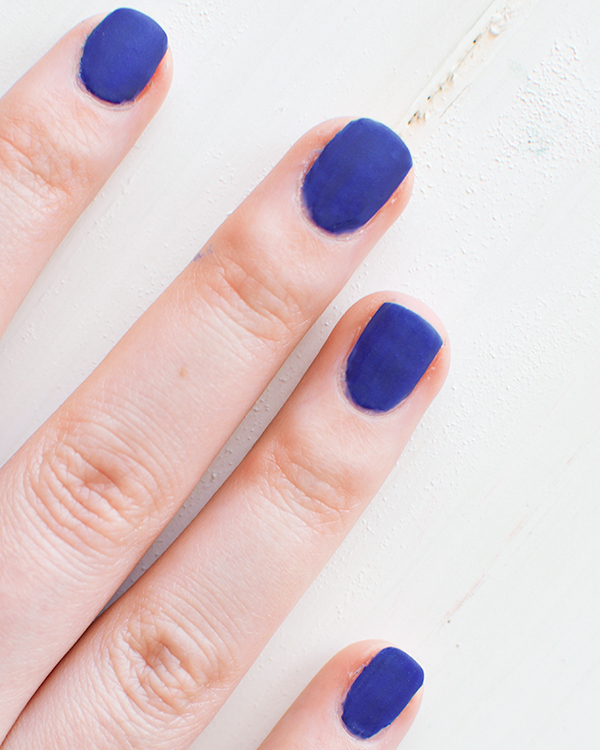 Love this article? For more beauty, style, travel, and trending topics check out The Luxury Spot on Facebook. Like us and we'll love you back!