The best Korean sheet mask options, rounded up. You're welcome.
We've collected the best Korean sheet mask picks for different skin types, budgets, and lifestyles. Get ready for some facial happiness thanks to the fine art of Korean skincare, which has also given us the best serums and donkey milk for skin.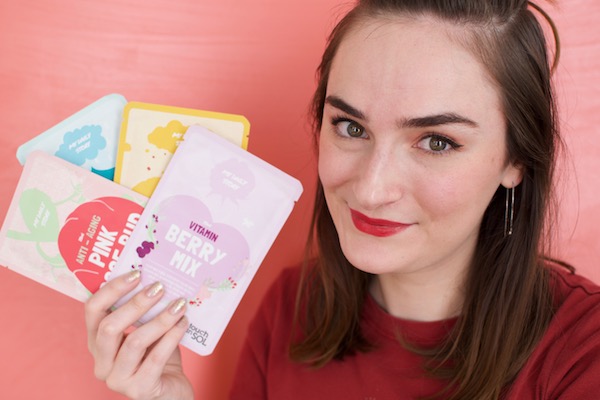 But before we hop into the list, here's a little sheet mask 101. Sheet masks started as a trend in South Korea, home of many a skincare innovation, and have become increasingly popular over the last five years. Many brands from around (some you'll see on this list!) the world now make Korean style sheet masks and they can be found everywhere from Walmart to Sephora.
To use, you start off with freshly cleansed skin. You can pop on a serum if you're into it but you can also jump right into masking because it acts as a super charged serum. Apply the mask by pressing onto your face then smoothing out all the bubbles and folds.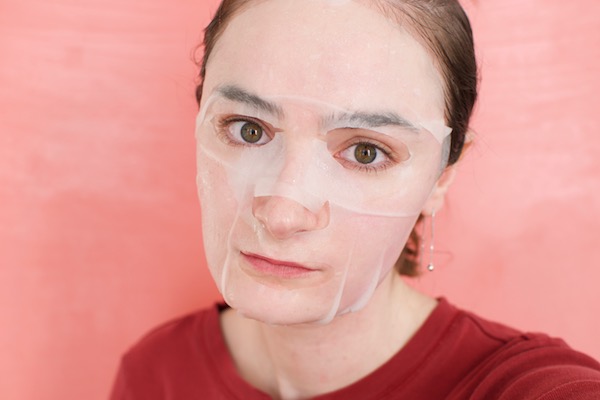 You'll look like a serial killer for a good ten to twenty minutes as you let the serum soak into your skin. When you're done, take off the mask and pat in whatever is left into your skin before moisturizing. This mask is the Touch in Sol Daily Moisturizing Ceramide Mask which is so lovely and hydrating in cold, dreary weather.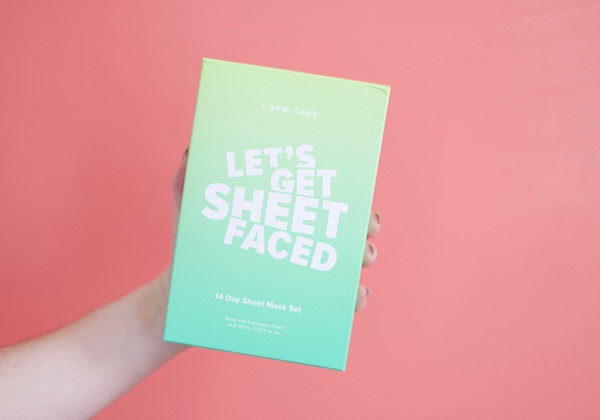 Masking gets super addicting, especially those hydrating masks in winter! You know that rough, dry, flaky winter skin? Not an issue for dedicated sheet maskers. If you're in for the long haul pick up this Let's Get Sheet Faced set of masks from I Dew Care.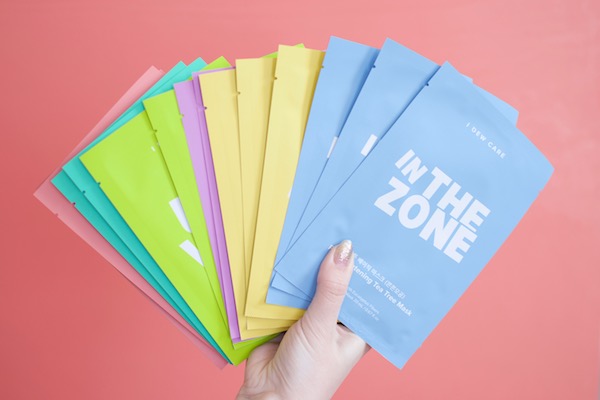 You get 14 masks which you can use every day for two weeks or save to use every couple days. There are six different masks and multiples of each to treat everything from dry skin to acne to brightness.
Best Korean sheet mask picks for dry skin
Sheet masks are a dehydrated gal's BFF (they're also great for hangover skin, FYI). Hydrating sheet masks are a dime a dozen but these are the best you'll want to buy in bulk.
Best Korean sheet mask picks for acne-prone skin
Choosing a sheet mask for acne prone skin means you need to find the right balance of treatment, hydration, and soothing inflammation. These sheet masks all target different aspects that can contribute to acne.
Best Korean sheet mask picks for targeted solutions
Sheet masks can target so many skincare areas (brightness, firming, wrinkles etc). These suped up serums are a treat for targeting your skincare needs.
Love this article? For more beauty, style, travel, and trending topics check out The Luxury Spot on Facebook. Like us and we'll love you back!