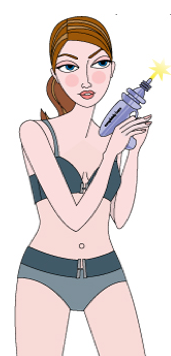 Completely Bare's training school is in session, and they're looking for you to be one of heir furry little guinea pigs. They test out their skills, you walk away hair-free for only $40. Sounds like a plan, to me.
Keep up to date with @CompletelyBare on Twitter and CompletelyBareSpas on Facebook for the up-to-date training sessions, celeb client, promos and gossip.
Monday 6/28Â  from 12pm to 830pm
6/29 from 12 to 830pm
6/30 from 9am to 4pm
$40 for the following permanent hair removal services:
brazilian
completely bare
inner buttocks
underarm treatment
men's shoulders
men's neck
Call 212.366.6060 TODAY to schedule an appointment, and make sure to mention the training program!

103 5th Avenue 4th Floor
(b/w 17th St. & 18th St.)
New York, NY 10003