I'm still uncomfortable after Miley's VMA performance, and so is everyone else. Some of the best moments of last night's show were the audience's reactions to Miley trying way too hard to solidify her un-Disneyfication. Just when Rihanna thought her own Instagram was the riskiest thing out there today, she saw Miley perform with Robin Thicke, and threw her a judgmental look to end all judgmental looks. When Rihanna and Luxury Spot writers start judging you, you know it's time to get it together.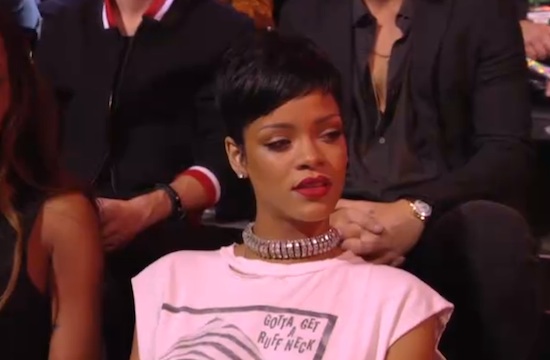 Rihanna summed up the world's feelings in one look.
One Direction and the two ladies sitting with Rihanna were not amused.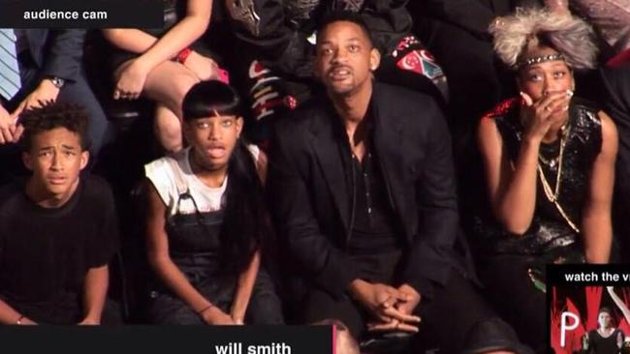 Will Smith's whole family was appalled.
Taylor Swift had to shield her eyes.
Drake was distant, depressed, and losing all hope.