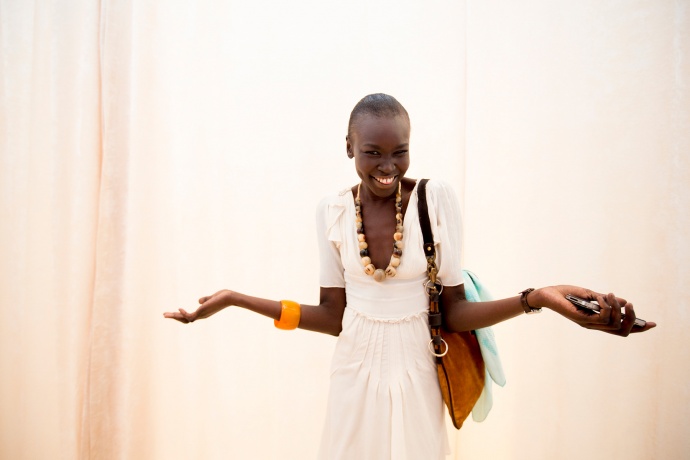 From Coachella to Paris to Milan to NYC and Africa, Alek Wek's street style is killing it these days.
The South Sudanese British model Alek Wek has an English urban high-fashion style mixed with playful African patterns.
Alek is not only someone who fashionably I covet, but her actions are incredibly admirable. She is a member of the U.S. Committee for Refugees' Advisory Council helps to raise awareness about the situation in Sudan, as well as the plight of refugees worldwide. She is also a missionary for World Vision, an organisation which combats AIDS, an ambassador for Doctors Without Borders in Sudan, and devotes time to UNICEF.