With holiday season fast approaching (can you believe Christmas commercials are already running on all the major TV networks?), it's officially time to start thinking of ways to send out holiday greetings (
forget about Halloween
, that's
SO
August). Chanukkah is only about a month away, Thanksgiving falls smack in the middle, and Christmas is just a few quick weeks later. I've come up with a few cute, simple solutions to the normal stack of "Wishing You The Best" stationery (because honestly, how many sparkly gold cards can one house really get?).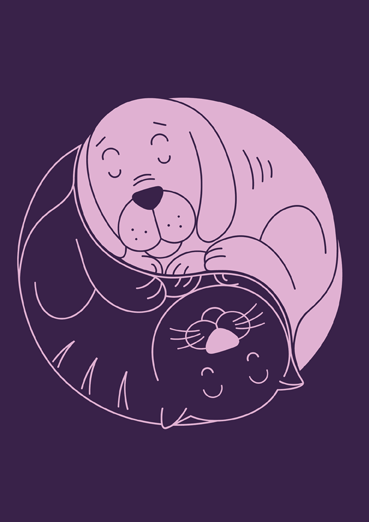 1. Ditch the regular card, and ditch the idea of all the work to begin with. Cards made by community artists are now available on OpenMe.com, which is pretty cool, because after you choose the card of your liking (definitely not the normal drugstore stuff), you can personalize it and have them mail it to the person of your choice for about $4 all in. It's by the same people as Threadless, so you can rest assured your card will arrive to your mother in law's Boynton Beach condo in a timely manner.
2. Send morning wake ups. There are a ton of coffee and tea subscription services out there, but how about sending a small package with the coffee or tea pod of your recipient's favor? Like, "Hey _____, would've loved to take you for a fabulous pumpkin latte to wish you a sweet holiday season and a happy new year, but you're in Oregon, so this Keurig cup will have to do!" Attach a cute photo of yourself, or yourself with your family, and voila!
3. Make a YouTube video greeting. Sing a personalized song, or write a holiday greeting haiku on flash cards. It'll be memorable, and potentially permanent on the internet (so, be careful).
4. For friends and neighbors. Hollow out a tiny pumpkin and make it into a candle. It costs about the same as a store-bought card, and if you make a bunch at once, is a relatively easy project. Plus, what's cuter than a baby pumpkin turned into a real candle? Instructions here.
5. Send an unusual fruit! You don't have to go all out with the normal fruit baskets that everyone sends. Those might set you back an uncomfortable $100 and arrive in so-so condition at best. Try picking a regional-specific delicacy and sending just one to your family and friends. If you live in Eastern Pennsylvania, send a jar of homemade tomato jam purchased at an Amish market (usually under $5), or if you're in Michigan, send something cherry! It's a cute personal way to say "thinking of you and bringing a little bit of my home, to yours."