Somehow life planning gets sort of lost in the shuffle of our 20's and 30's. There's just too much to think about- school, grad school, dating, finding a job, traveling to interesting places, potentially glazing our hair to cover up a bad dye job, the pursuit of happiness, annoying mothers in law, you name it. But there are a lot of things that should be placed high on our priority lists from the day we get out of school (and for some of us, that's as soon as 18).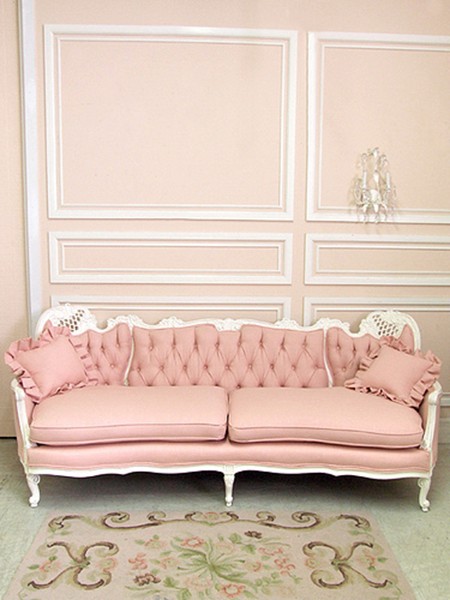 1. Start decorating your dream home with quality pieces, even if you haven't moved in yet! Find classic pieces that you can transition from your studio apartment to your four-bedroom suburban dream. It's not about spending a ton of money, it's about buying the RIGHT pieces. Shop vintage stores, thrift shops, your mom's attic and estate sales for old Persian rugs and quality wood furniture. Particle board from IKEA will last you about as long as your last manicure, while your grandmother's bedroom set will last generations and can easily be spruced up with modern linens.
2. Make career decisions that are in line with a city you hope to settle down in someday. Don't just take the first job in Ohio you get offered because it's in your field. If your goal is to move to NYC or Atlanta or anywhere in between, find a job there and go! Don't settle. You might not be in your dream position from day 1, but being in the city of your dreams will start you on the right path to network, meet other like-minded local people, and hopefully land you an intro to your future dream job boss.
3. Start saving for a down payment on your first home and pay attention to your credit score to see how it affects your future purchase. NYC real estate broker Yossef Hermon recommends saving a minimum of 5 percent of your income from the first day of working. "Don't make excuses, and don't touch this fund. In a tough market like NYC, it's important to keep adding a little each week or paycheck to your cushion. After a few years you'll have enough saved to move out of your shared apartment, and hopefully into a studio in your name. Build your savings, and build your credit. It'll be a bright, solid future from there."
Los Angeles agent at Redfin, Corina Galen, says, "If it's a direct deposit you won't really feel it. Another important thing is to regularly check your credit score – things like paying your cable bill late can impact your score and make it harder to get a mortgage down the road." Wise words, Corina!
4. Invest in timeless statement pieces for your wardrobe. There's no shame in the occasional on-trend Forever 21 game, but build your wardrobe around pencil skirts, dresses, and smart denim you'll be able to wear for at least 4-5 seasons. You can still save by shopping at off price stores, but quality pieces that last (and don't fall apart upon washing) are the smartest fashion choices out there. Consider changing your look with beauty and accessories, and leaving your wardobe staples be.
5. Forget debt. Credit card debt is big and ugly, and there's simple no latte worth the trouble. If you have an overspending habit, consider taking out your budget in cash each week and leaving the cards at home. Whether your weekly spending allotment is $50 or $5,000, it's a smart way to control your spending until it comes naturally to you.
6. Check everything out! If you have decent health insurance, you best be getting eye checkups, dental care, and all the other jazzy stuff that makes us healthy. Just because your eyes feel fine at 25 doesn't mean they will forever, and your teeth might not hurt you now, but even minor gum issues can be a sign of much bigger and more expensive issues down the road. Preventative care is everything!
image [ via ]