When fall begins to creep up, the "It's Time for a CHANGE" notion seems to pop into the minds of beachy-haired individuals across the globe. I, too, was feeling that restlessness while I packed in my flip flops for this season's 'it' boot, ultimately deciding to leave my head in the hands of the pros to fix me up with a more rich color to better suit me than my Courtney Love-esque blonde. And of course, while I was taking the plunge to the dark side, thanks to a a bowl of dye perfectly mixed by my main girl Amanda Renda (ask for her, she's dabomb.com) and a mean blowout with the equally bodacious Andrew Deep, I took the opportunity to engage in some stoop talk with Mike Petrizzi, master colorist specialist at the beautiful De Berardinis in NYC to get the dirt on all things color, just for you.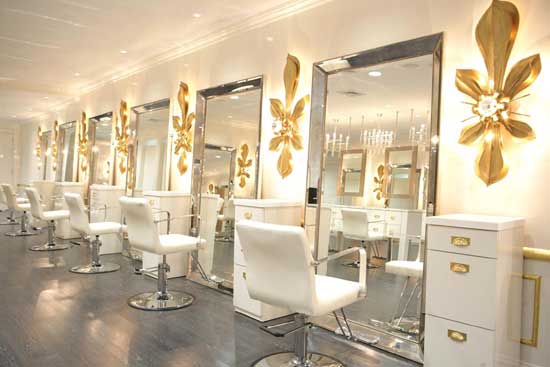 Let your skin talk: Brash cool blond is a hard look to pull off for pink undertones.  Mike suggests a warm (read: gold & copper undertone) gingery-red or chestnut-y brown to compliment rosy cheeks. Olive complexions with yellow undertones can sport most blond shades, but when going darker, should stick to coffee browns.
Drugstore DO: If you're strapped for cash but in dire need of a change, steer clear of drugstore dyes containing Ammonia. But BEWARE, his knowledge of ingredient regulations let me in on a secret – brands can claim they're Ammonia free, even with trace amounts the stuff that can still prove harmful. The health of your hair, and a look of vivid color at the roots with a dull ashy tone at the tips will occur, leaving you worse than before you started. He suggests Natural Instincts.
Once you go black, you're cheap: Finer hair should stay away from going for a black dye. "Unless you're 18 and a runway model, it's too extreme. It looks cheap to me"
Rule of Thumb: Always stay 2-3 shades within your natural range, to prevent shade snafu's and root-ridden anxiety. If you want to go outside of this range, GO PRO. There's always a multiple step process in doing so (They took me from blond, to red, to finally brown), and color application timing is key to achieve a balanced look from root to tip. If you're just looking to enhance your color, look for a demi-permanent color like Redken Shades EQ.
Groundbreaking stuff: Mike compares the "classic trend" of taking hair-color darker in the fall to a editorial boardroom scene in The Devil Wears Prada in which floral fashions for spring are sarcastically called out as 'groundbreaking' — a classic trend that he tries flip on his clients by infusing warmer tones & new shapes into their existing look.  'Crochet', a shaping process to add movement and dimension, and 'Baci di Sole', a unique, time-efficient approach to highlighting that leaves hair with a natural, sun-kissed appearance are big with him this season.
Ombre Remix: Although he loves the look, Mike confesses that Ombre (think Rachel Bilson) is soooo 6-months ago. What's hot now? His new "Crosswrap" technique: a chain-link fence effect of highlights & low-lights, to achieve the light-beachy look of the Ombre with some structure and definition. The best of both worlds.
Are you, like me, taking a cue from the seasons and changing your look for fall? Tell us in our comments section!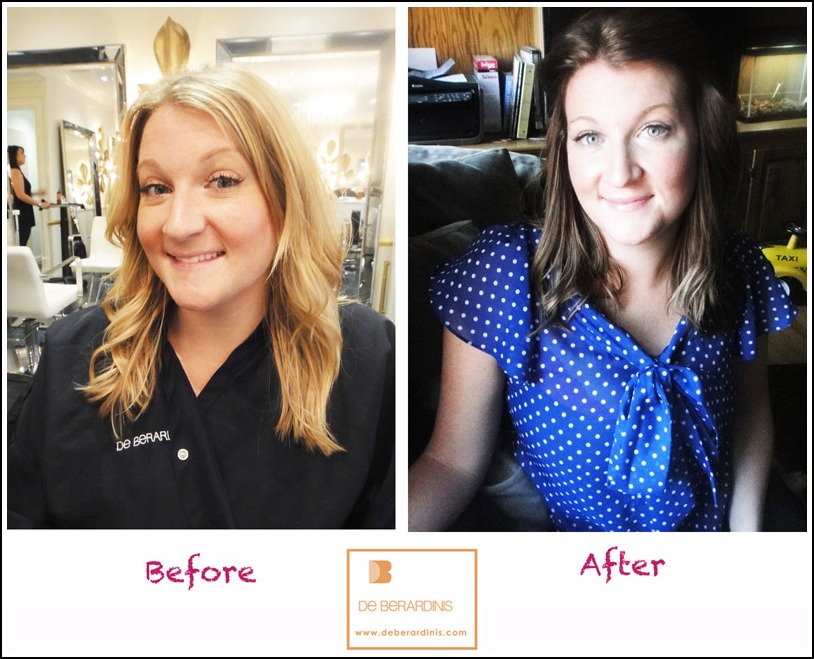 Disclosure: Service was provided for review. No monetary  compensation was received for this review. All opinions belong to the author.