Our fave hacks to shrink nose pores, because you're worth it.
Let's be real, everyone wants supermodel skin that looks professionally airbrushed at all times. Or, more realistically at least, skin that looks nice and smooth. One of the more difficult things standing in the way of smooth skin is enlarged pores. Which is why we're covering the seven best ways to shrink nose pores right here, right now. They're like your little magic tricks to use whenever you have a big event coming up, or on a random Thursday when you want to have glorious skin.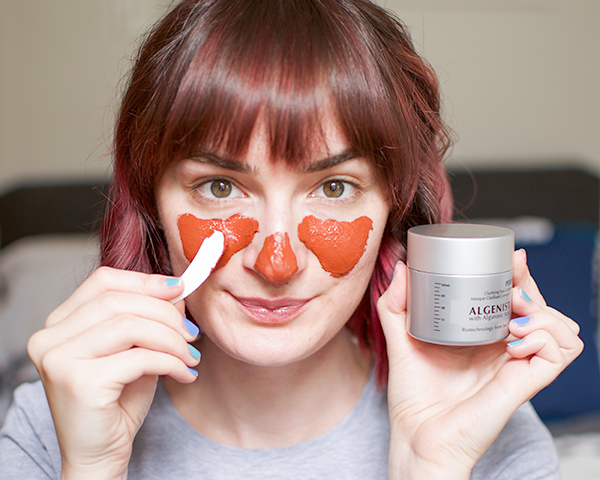 1. Clay mask
First things first, the ultimate DIY way to shrink nose pores: a clay mask. If you suffer from enlarged pores from having oily skin you can get instant (if not permanent) results from using a targeted clay mask. Any mask that can suck the oils up and out of your pores will be a good choice for this quick fix. We're fans of the Algenist Pore Corrector Mask for pulling out all the gunk and oil. Apply the mask, let it do it's magic, rinse off, and enjoy smaller pores for a day or two.
2. Chemical exfoliation
Keeping your pores clear is obviously a good way to get the look of petit pores. Just a little bit of exfoliation a day can keep the pores at bay, we always say. To keep it nice and gentle we suggest going for a light salicylic acid toner. You can even use the old school Stridex you have stuck under your sink (just opt for the alcohol free version, please). Salicylic acid can get down deep to shrink nose pores. It won't make an overnight noticeable difference, but over time it's a good option to shrink nose pores.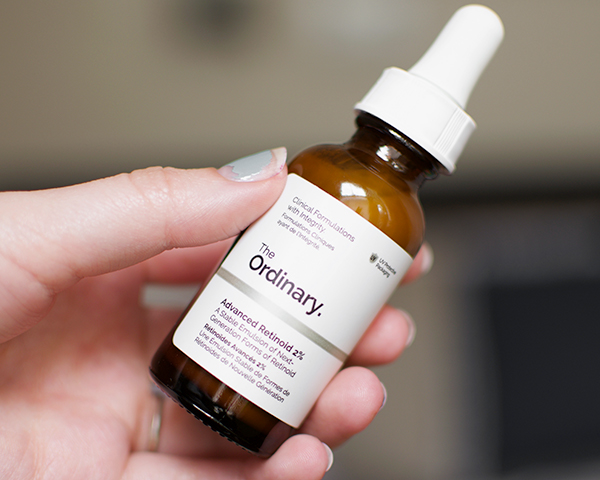 3. Retinol
If sucking all the oil out of your skin doesn't sound nice, try plumping it up instead. Using a product that can build collagen and soften the top layer of your skin will also have a pore shrinking look. We suggest using a retinol product either prescribed by your dermatologist, or something super gentle.
4. Chemical Peels
When you really want to bring out the big guns and get your pores as small as possible, we suggest turning to the professionals. They'll be able to safely take care of your enlarged pores without scarring your skin and making them permanently worse. A chemical peel leaves your skin fresh and new like a lil' baby. Depending on your skin, what peel is used, and your pain tolerance it can be more or less irritating. After a quick peel your nose will be a shining beacon of pore free light.
5. Professional extractions
Trust us, you don't want to do extractions at home. Seeing a dermatologist monthly for extractions, or getting regular facials from a trained professional can only do good things for your skin. They can safely pull gunk out of your skin without scarring your pores. Professionally de-clogged skin is beautiful skin.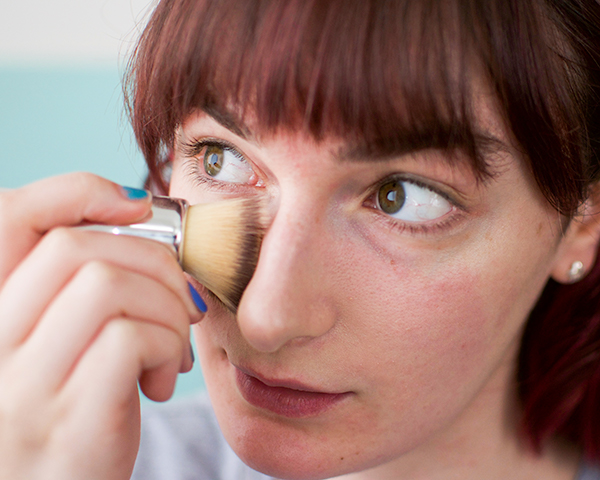 6. Buff In Mineral Foundation
For a day by day solution to faking pore-free skin you can always use makeup. That 'ish is genius, we tell ya. Our favorite way of faking perfectly pore free skin for a day may surprise you. It's using a mineral foundation and really buffing it in. Your understated foundation will look extra chic against your glitter eyebrows.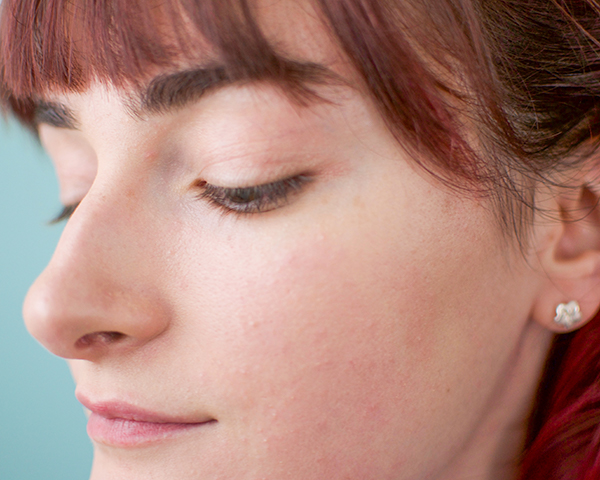 We got this tip years ago from makeup artist Wayne Goss. Just watch his video showing how mineral foundation can make your pores vanish. We've used this trick ever since for flawless looking skin.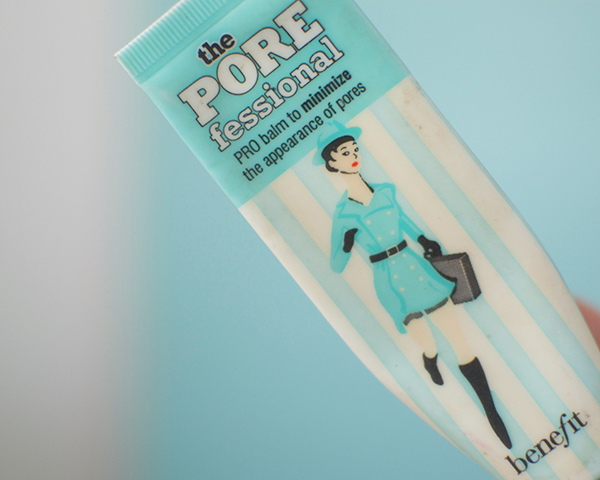 7. Use a Pore-Filling Primer
If mineral foundations aren't your thing, opt for a pore filling primer and use whatever foundation your heart desires. We suggest something like Benefit The Porefessional. Just use the primer where your pores are the largest so the primer can fill them in. We'll be honest, we get better looking results from the mineral foundation trick, above, but this also works well if your pores just need a little top up. Make sure you take care to really cleanse your face when you use either of these makeup methods because you don't want makeup to clog your pores, unless you're super chill with blackheads.
Love this article? For more beauty, style, travel, and trending topics check out The Luxury Spot on Facebook. Like us and we'll love you back!