What happens with a 10 month old Chinese-Korean baby teams up with his 7 year old rescue dog for some fun photography? Cuteness to new and unusual levels.
According to mom, Grace Chon, "I've always dressed up my dogs in silly costumes, so naturally when I had a baby I started collecting some hats for photos."
READ MORE: Loungey Baby Style
"One day, I put one on Zoey and I had the epiphany that baby hats look ridiculously adorable on dogs too! My sister had the brilliant idea of sitting them side by side in a photo. The response was immediate and I just kept going with it. I love my dogs fiercely (I'm a crazy dog lady through and through!) and it was really important to me that my dogs have a great relationship with Jasper."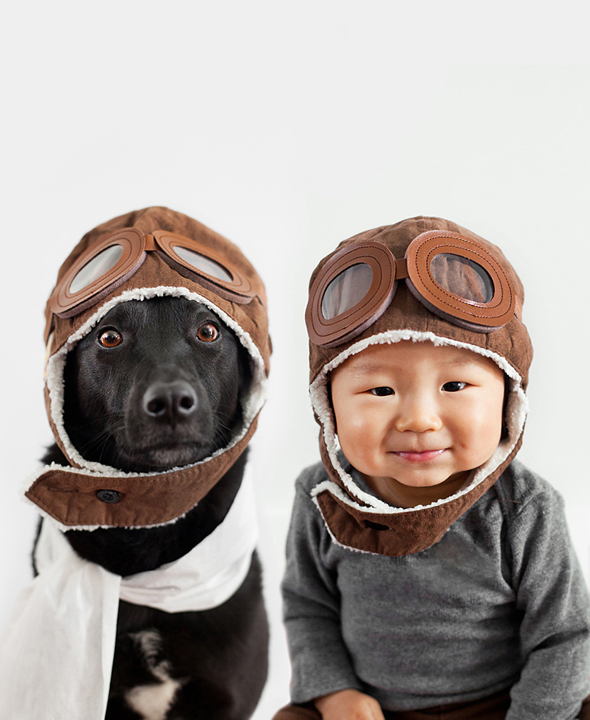 For the rest of the images, check out this link.