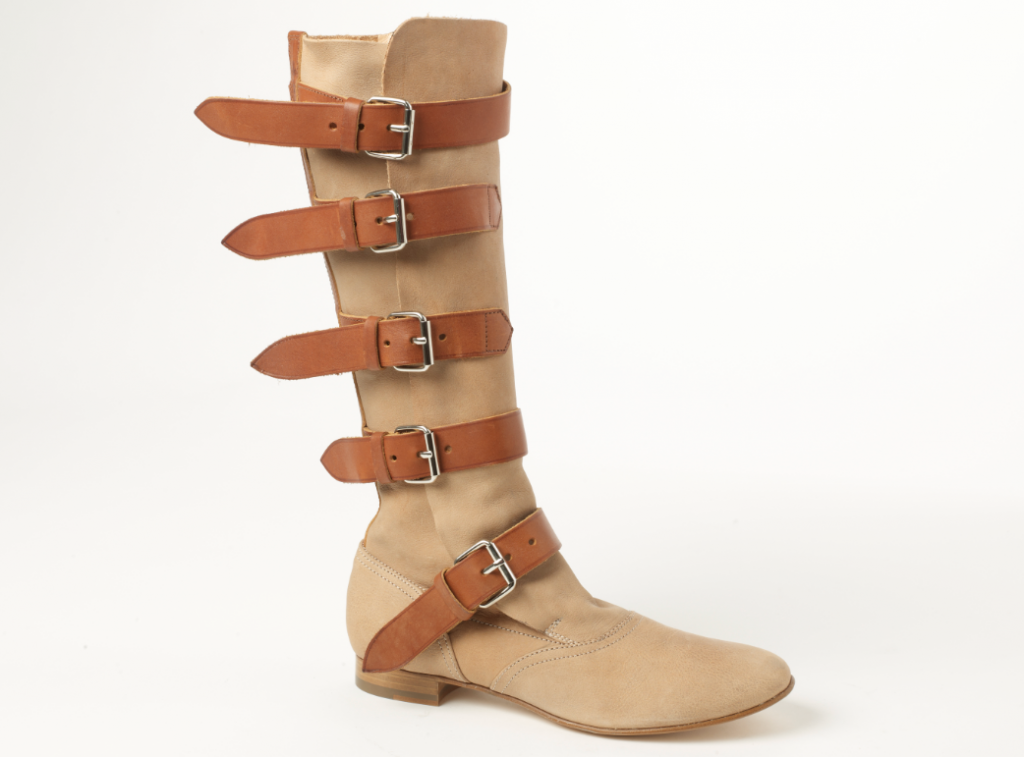 Pirates Booties? Yes they are. Not the snack that you get at Whole Foods, but Vivienne Westwood's pirate inspirated ballet flats and knee high boots. They are like sexy bondage meets pirate, meets NY it girl shoes. An amazing combination.
The Roman Three Strap Sandal finds its origins in the Spring/Summer 2002 MAN show. This comfortable and distinctive unisex shoe with upper in brown leather has three straps with eyelet detailing and metal buckle fastening. Leather lining, insole and sole which may need to be resoled for extra durability.
The Vivienne Westwood Pirate Boots were first produced in 1981 are available in black and tan leather with natural leather straps.
As the leather has not been treated it turns a warm light tan color over time.
Each $750 each, which shoe do you prefer?
Shop Vivienne Westwood here