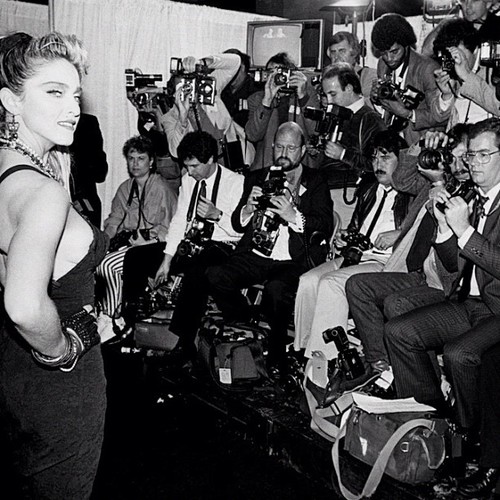 I have an interesting relationship with LA. Having been born and raised in New York I am loyal to this city like it is my husband, I'll always be in love with him but Venice is like my lover. For the past ten years, I have lived there every summer. It is fun, new, exciting, and is like having a short summer fling. Which is why I was very excited to hear that Kana Manglapus Projects was presenting Factory 77, a rare collection of raw & uncensored photography by famed Los Angeles based artist, Brad Elterman. Making its Los Angeles debut, Factory 77 showcases several never before printed images, including a photograph of Cherie Currie of The Runaways and a candid shot of Olivia Newton John and John Travolta together after the Grease premiere. Elterman was at the forefront of the industry as he formed relationships with music's most iconic figures, including Madonna, David Bowie, Bob Dylan, and Michael Jackson.
Brad Elterman is an iconic rock photographer, shooting the infamous Joan Jett shots, The Ramones, Six Pistols, Madonna, and many more.
The Factory 77 exhibit will be featured at Kana Manglapus Projects' gallery on Abbot Kinney Boulevard in Venice, California, from June 28th to September 10th, with an artist's opening reception on June 28th from 6p.m. – 9p.m.
Images courtesy Brad Elterman